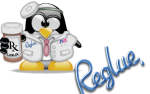 It was in 2010 when Skip Guenter began winding his way through friends and contacts, finally succeeding in finding our organization a place to call home.
That place is Taylor, Texas.
Since 2005, HeliOS/Reglue has operated from any place we could find. We've worked from garages, work sheds, tack rooms, barns, the back of pickup trucks and even in monthly storage places.
But we are home now.
Taylor a small town of 15.5K or so. […]
Continue reading Where Loyalty and Trust Still Matter