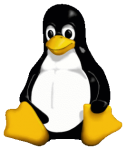 There was a time, back before smartphones and tablets, when most of us used, at most, only three operating systems. Indeed, for the average computer user there was only one operating system that mattered and that was Windows, which held a 95% market share. Even those of us who used Linux or Apple at home usually had to use a Windows computer at work–which remains true today.
However, today's computer users daily come into contact […]
Continue reading What Operating Systems Do You Use?