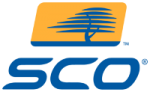 Am I the only one who's been having a bit of SCO déjà vu when it comes to Rockstar's suit against Google and a bevy of Android handset makers?
You remember SCO, don't you? They're the company, once a major Linux player with the Caldera distro, that bought the rights to Unix then turned around and sued IBM for $1 billion, claiming that Big Blue had been copying Unix code into Linux. They're also the […]
Continue reading Is Rockstar Android's SCO?