The Raspberry Pi Report
Are you an enthusiastic individual that is interested in using the Raspberry Pi in the classroom and in community education programs? Then get ready to fill out your application for Raspberry Picademy USA! This will be the first time ever that the Raspberry Pi Foundation will be offering a Picademy in the United States. If you haven't ever heard of Picademy, or have and are looking to participate, then I'll answer some basic questions for you on the ins and outs of Raspberry Picademy USA.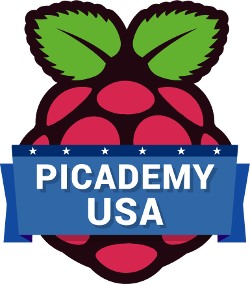 What is Picademy? Picademy is a two day series of classes taught by certified Raspberry Pi educators. These classes involve learning all hardware and software aspects of the Raspberry Pi. You will also be learning from some of the brightest minds that make up the Raspberry Pi Foundation.
In addition to hosting a Raspberry Pi meetup in Washington D.C., Isaac Carter is a co-host on mintCast. He's also a software engineer who enjoys working with Java, JavaScript, and GNU/Linux. When he's not coding, you can find him reading on any number of subjects or on the golf course.