I grew up in a farming and ranching environment. It's not the easiest life and it can beat you down if you let it. There's always something broken, something that needs to be fixed, and if you let it get away from you it can become an overwhelming task trying to set it right.
When my Dad decided to retire from the business, we set about the task of getting things ready for prospective buyers or their agents. One of my jobs was to make sure that the tack shed was in order and all of the tack was wiped with linseed oil and evened up on the wall racks. I was already way behind in my chores and getting to the tack shed was low on my priorities.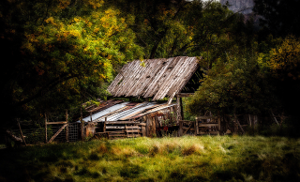 The very first prospect took the tour with me and my dad. We were showing him some of the out buildings of which the tack shed was one. When the buyer pulled out one of the trace harnesses, it had a broken coupler and the leather was cracked up and down the trace.
Ken Starks is the founder of the Helios Project and Reglue, which for 20 years provided refurbished older computers running Linux to disadvantaged school kids, as well as providing digital help for senior citizens, in the Austin, Texas area. He was a columnist for FOSS Force from 2013-2016, and remains part of our family. Follow him on Twitter: @Reglue