FOSS Week in Review
With Larry Cafiero getting ready for SCALE, that left me with the job of doing this Week in Review. Happy to do it.
Radio Shack files for bankrupcy
This isn't a FOSS story exactly, but I'm sure there's hardly a FOSSer of a certain age who didn't spend too many hours at a Radio Shack, back when the stores were for electronic hobbyists. Indeed, many of us saw our first consumer computers at Radio Shack, with programs loaded and data saved to a manual cassette recorder.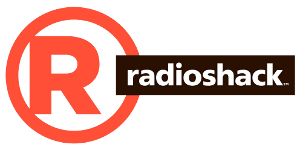 Yup, those were the days.
Anyway, Radio Shack as we knew it has already been gone for years, as in recent times the chain has attempted to redefine itself as a place to buy mobile devices and data plans, now that we no longer fix electronic stuff by replacing resistors, capacitors, selenium rectifiers and the like.
The phone biz hasn't worked out too well, so yesterday the company filed Chapter 11. The company has worked out a deal with its largest creditor, Sprint, which will take over many of Radio Shack's stores, although the brand will live on in a co-branding arrangement with Sprint. Many Radio Shack locations are slated to close completely.
Christine Hall has been a journalist since 1971. In 2001, she began writing a weekly consumer computer column and started covering Linux and FOSS in 2002 after making the switch to GNU/Linux. Follow her on Twitter: @BrideOfLinux