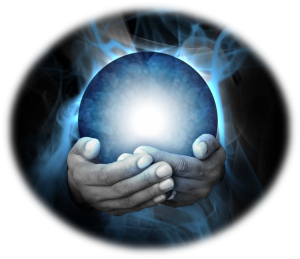 The last time I looked into my crystal ball, it told me to proceed with extreme caution if I invested in Google. Their business model was shaky at best. Needless to say, said crystal ball and I have parted company.
And yeah, I'm lousy at predictions. Sure, I could pick the "safe" things for 2014…
Linux Torvalds will piss off a major tech company.
Many will joke that 2014 will finally be "The Year Of Linux."
Apple will claim that Samsung infringed on their patent to patent patents.
So instead of predicting what might happen in 2014 within the Linuxsphere, let's talk about what needs to happen and why.
Ken Starks is the founder of the Helios Project and Reglue, which for 20 years provided refurbished older computers running Linux to disadvantaged school kids, as well as providing digital help for senior citizens, in the Austin, Texas area. He was a columnist for FOSS Force from 2013-2016, and remains part of our family. Follow him on Twitter: @Reglue