Although the second Great Wide Open conference in Atlanta comes a full two years after GWO number one, the wait doesn't seem to have spoiled the fun.
If there was ever an open source conference that doesn't need any help from the press, it's this year's Great Wide Open in Atlanta. In spite of getting very little media attention, IT-oLogy, the nonprofit behind the event, was able to announce nearly two weeks ago that tickets to the second day of the two day conference were already sold out, with less than 200 remaining tickets for day one. Day one was Wednesday, and as logic would dictate, day two is today.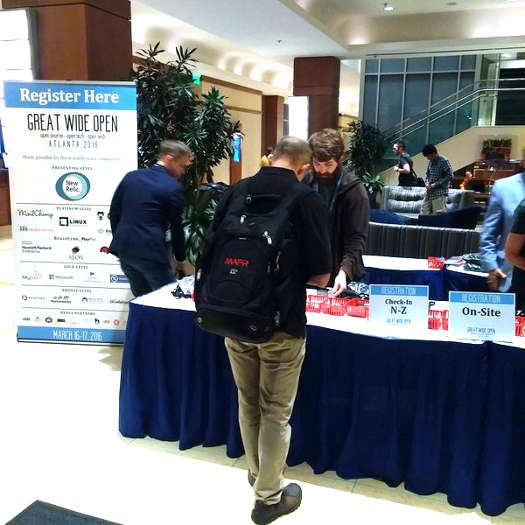 This comes as something of a surprise, as this isn't an established conference with a history like, say, OSCON, SCALE or even All Things Open, which these days is probably the flagship event of the same IT-oLogy that's putting on this show down in the land of magnolia blossoms.
Christine Hall has been a journalist since 1971. In 2001, she began writing a weekly consumer computer column and started covering Linux and FOSS in 2002 after making the switch to GNU/Linux. Follow her on Twitter: @BrideOfLinux