Okay…I've had about enough of this.
"This" is the frenzied pitch of an argument that computers do or don't improve a child's academic performance or that computers may even be detrimental to the learning process. Okay…I do have some skin in this game so it's perfectly understandable that I might lean more toward the "do" instead of the "don't" in this verbal fistfight.
I don't disagree with some negative parts of this argument. There are times and instances when a computer will be more of a distraction than a study aid. Between Facebook and other social media sites, there is at least empirical evidence that kids would rather use their computers socially than academically.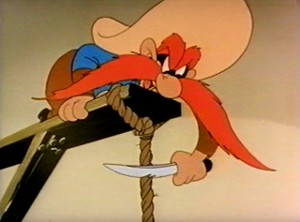 And I am perfectly fine with that.
"Really Ken?" you might ask. "Doesn't that go against everything you work for at Reglue?"
No, and here's why.
We conduct classes for people who want to learn how to effectively use a computer. We have almost no young people attending these classes. The people who dominate the seats in my classroom are between 40 and 60 years old. A large percentage of them are scared to death of a computer. To many of them, a blinking cursor taunts them with just how incapable they are of living in the Age of Tech.
Here's what I did last June…
I have many of our Reglue Kids come in to do community service. The school district here gives non-academic credits for verified community service. Reglue is indeed "verified" as a community asset. I chose three kids between the ages of eleven and fourteen for this experiment. Later that week, I was able to find three adults signed up for our class to come in and take part in this experiment. The adults' ages ranged from 44 to 58. As of that time, they had not attended the first day of our computer learning classes.
The experiment consisted of a set of simple tasks to perform on computers. I gave both groups of subjects, the Reglue kids and the adults, the same tasks. They had five minutes to perform all tasks and they were not allowed to skip a task. There was no assistance given for these tasks, from me or the other test subjects. They had to figure it out for themselves.
The tasks were:
Open a browser and search for the 34th President of the United States.
Copy the name of that president and open a text editor (desktop link provided), then paste that copied text and save the document to the desktop.
Open a browser (Firefox) and type in www.reglue.org into the URL field and navigate to that page. Click two links on that page, then navigate back to the original reglue.org page.
Every kid was able to do everything in far less than the five minutes given. None of the three adults were able to get past the first task.
So okay…let's assume that most of the kids given a Reglue computer will dawdle their time away on Facebook. By just sitting at the computer, they have learned some of the basic functions of their machines. They know how to navigate and they know how to search. These are skills that are considered a given by most employers. Not one of the adults was prepared for that eventuality.
So, I'll let my Reglue Kids play on Facebook and Instagram. A small percentage of them will be inspired by their computer. A small percentage of them will go on to technology-centered employment. So to the detractors who say a computer is a wasted commodity on a child…
Come work with me for a week. I'll show you just how wrong you are.