In 2010, Reglue began working with the various foster care organizations in and around Austin. We were overwhelmed with the number of requests received, just in the first week. The person ageing out of the foster system here in Texas faces a number of challenges. Having a computer to begin adulthood/college shouldn't be one of them.
The kids we focused on were those within a few months of ageing out of the foster care system…that magic age where the young adult is eighteen. If the foster kid is going to college, the age for ageing out of the system is 24, or at least it was the last time I checked. As well, foster kids who face challenges of one type or another can apply to stay with the foster family if they are not financially or scholastically prepared to leave.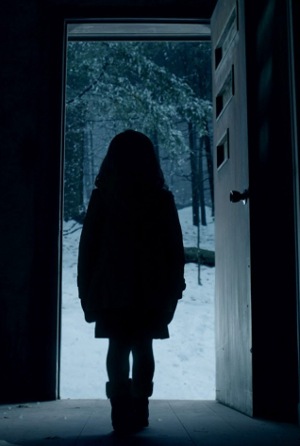 Most times, it's walking through a doorway and looking your future right in the eye.
We try to stay in contact with many of these older kids. Finding yourself on the outside of a doorway, facing an uncertain future is horribly frightening. Now multiply that by ten when that person has no real family to fall back on.
I want to tell you about Stevie.
Given away for adoption at birth, the only thing Stevie knows about her biological mom is that she possessed a sense of humor. Ya see…with no father listed on her birth certificate, she was given her mom's last name. That last name would be "Nix".
She named her daughter Stevie Nix.
Stevie is an intense young lady. She's a barely-contained volcanic eruption. A full blown Stevie eruption is only held in check by her skin and the knowledge that her energy can be extremely unsettling to those around her. She insists she isn't responsible for you losing your place amid a Stevie conversation. If you can't keep up, you have no business talking with her. Her stunning Irish red hair spills across her shoulders and her naturally green eyes accentuate the splash of freckles under them.
Stevie will break a thousand hearts…if she hasn't done so already.
Stevie called me on Halloween. She wanted me to come to her "transitional" home and have Thanksgiving dinner with her and her housemates. Those housemates are Jon, April and Rick. The live-in adult house monitor had approved the gathering already. All I had to do was show up.
She had also invited four other kids from another transitional home. But at the last minute, the request for extra funds for a larger Thanksgiving dinner was denied. With four more transitional kids visiting for Thanksgiving dinner, they had to order extra food. The bureaucracy turned the request down.
That's fine. Bureaucracies can be heartless. Trust me, I know first-hand. Reglue will step in and help. We've already purchased almost $200.00 worth of food for the Thanksgiving dinner at Stevie's transitional home. I borrowed two six foot tables, along with chairs, from Reglue for this coming Wednesday. I will have an early Thanksgiving dinner with Stevie and seven of her friends. Three of those friends have received Reglue computers, and the chances the rest will receive Reglue computers are high. I will have five computers in the car when I arrive.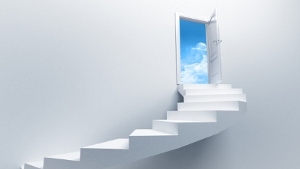 We will spend a couple of hours talking about hopes and dreams, of plans and goals…and of fears. I don't know if I can assuage those fears. Stepping out on your own as an adult can be frightening. You can multiply the fears of these kids several times. They have no one to fall back on when they hit rough patches.
But if there's one thing I've learned with my exposure to these kids, it's that they are tough. They've become accustomed to disappointment and heartbreak. They've battled back the tears of uncertainly and fear thousands of times. They've learned not to take rejection personally. They've steeled themselves against the harshness and cruelty that life will foist upon them. They are strong.
It will be my honor to sit at the table with these people. Why? Because they aren't afraid of anything.
Anything.
Ken Starks is the founder of the Helios Project and Reglue, which for 20 years provided refurbished older computers running Linux to disadvantaged school kids, as well as providing digital help for senior citizens, in the Austin, Texas area. He was a columnist for FOSS Force from 2013-2016, and remains part of our family. Follow him on Twitter: @Reglue