It's not news that parts of the world are awash in pirated software, mainly Windows and MS Office. What is news is that in many countries, governments are no longer turning a blind eye to software piracy at the corporate level.
Recently in China, once considered something of a safe haven for piraters, a two year joint effort by Chinese police and the U.S. FBI led to 25 arrests and the seizure of $500 million in counterfeit Microsoft and Symantec software products, which included over 290,000 counterfeit discs and fake certificates of authenticity. The incident reportedly led to the bringing down of two criminal organizations that were responsible for distributing up to $2 billion in pirated software.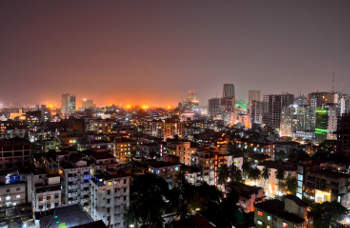 Such actions aren't happening just China.
On September 9, a Bangladeshi English language newspaper, Dhaka Tribune, reported that the country's Intellectual Property Rights (IPR) Task Force and Copyright officials had seized 69 laptops with pirated Microsoft software and arrested two high ranking officials at Flora, one of Bangladesh's largest computer retailers. The raid came after two years of newspaper ads sponsored by the country's Copyright Office warning about the legal implications of selling pirated goods.
The Flora case evidenlty isn't just a one-off show of force by Bangladesh to appease the West; more raids are sure to follow.
"We are now embarking on action against the entities selling or dealing in pirated and unlicenced software, and want to remind companies that their pirated software business is infringement of copyright law," said Manzurur Rahman with the IPR Task Force. "Apart from the fact that piracy is illegal and impacts Bangladesh's ability to attract foreign direct investment, computer users are also put at risk when pirated software are sold to them."
Two days later, on September 11, the Tribune goes on to opine that the wild-west days of free and easy use of pirated software by Bangladesh corporations is rapidly coming to an end.
"…most companies all over Bangladesh have been accustomed to running pirated software for decades. However, recently, a number of significant changes have happened which have altered the government's long-standing tolerance of software piracy."
The article cites two primary reasons behind this sea change. One reason is the Trade and Investment Co-operation Framework Agreement (TICFA) that Bangladesh has entered into with the U.S. This allows the U.S. to lobby governments in Bangladesh to take action on intellectual property rights issues. The other reason is Bangladesh's growing economy.
"…Bangladesh has been widely reported to have graduated from the ranks of low-income countries and to become a middle-income country. This development sends signals to multi-national companies around the world that software piracy and other copyright/intellectual property violations in the Bangladesh market are no longer insignificant in value."
The Tribune sees the problem this poses for the Bangladesh business sector, which faces an out-of-pocket expense of about $500 for each and every computer running Windows and Office to bring them into compliance. The article points out that this "is more than the cost of typical PC hardware."
Then the article asks the obvious question: Why pony up so much cash when there is a free solution?
"…there is another option. Over the last two decades, the computing world has seen the emergence of free/open-source software which can replace the standard proprietary Microsoft products at zero cost. At Kazi Farms Group, 700 PCs have been running since 2010 on the free Linux operating system, which generally comes with the LibreOffice office suite (compatible with MS Office files), the Firefox web browser, and the Thunderbird email client.

"These are almost perfect replacements for their Microsoft equivalents…. In 2014, the same change was made in over 100 journalist PCs in Dhaka Tribune. Replacement of pirated software by free/open-source equivalents has effectively saved Kazi Farms Group and Dhaka Tribune from any worry of potential future piracy raids and arrests."
The two companies have also saved about $400 thousand in software licensing fees — money that would've vanished from the Bangladesh economy to fill coffers in the U.S.
There's little doubt that as countries such as Bangladesh stem the piracy of proprietary software, we'll see increasing adoption of free and open source solutions. That will be a good thing for everybody but Microsoft.
Help keep FOSS Force strong. If you like this article, become a subscriber.
Christine Hall has been a journalist since 1971. In 2001, she began writing a weekly consumer computer column and started covering Linux and FOSS in 2002 after making the switch to GNU/Linux. Follow her on Twitter: @BrideOfLinux