When Steve Ballmer left Microsoft, the company seemed to be losing its grip and many predicted the company would slowly slide into oblivion. The company's latest financials show the company to be healthy, and not likely to quit being a thorn in FOSS's side for the foreseeable future.
Common knowledge is a funny thing. It's often wrong and based on wishes instead of reality. Take the supposition that shows up in the comments on FOSS Force whenever Microsoft pops up in the news. Among many GNU/Linux desktop users, Windows is now irrelevant and Microsoft is a dying company that's all but on life support. This is pure wishful thinking based on a passionate dislike of all things Microsoft by many Linux users.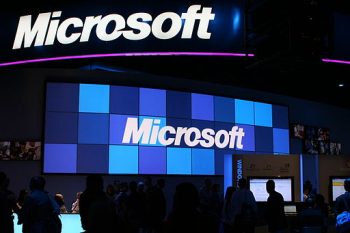 While it's true that Windows' base is shrinking and has been for a number of years, it's share of the desktop market still stands at an estimated 84 percent according to StatCounter, To be sure, that's a steep decline from the numbers the company enjoyed a decade ago, but it still represents a near monopoly. It's also true that all indications are that Windows' market share will continue to drop. However, Windows will continue to hold a commanding lead in operating system use for at least the next decade and beyond.
Besides, Windows doesn't matter as much to Redmond's bottom line as it once did and the company's fiscal health seems to be robust. According to this week's financial report from Microsoft, the company took in $22.6 billion during the fourth quarter of fiscal year 2016, for a net income of $5.5 billion. Revenues were down slightly but still beat Wall Street's expectations by nearly a half billion dollars, and profits were up. For the entire year, the company grossed $92 billion, again beating the Street's expectation, with a net of $22.3 billion.
Redmond's biggest success these days is from the company's cloud service, Azure, which is where it's been betting most of its marbles. Azure's revenue was up 102 percent from the same quarter last year, and Microsoft says that, also compared with the same quarter last year, Azure's usage has doubled. This is an area that's particularly a sore spot for FOSS advocates, as much of the service's income is generated off the back of Linux, aided by key partnerships with Red Hat and Canonical.
The only major negative for Microsoft in this report comes from the usual suspect: mobile. Microsoft phone revenue fell by 71 percent, for a dollar loss estimated by the Register to be $870 million. Even search advertising, which forever was a big loser for Redmond, saw in increase of over a half billion dollars.
What this means, of course, is that Microsoft isn't going to go away anytime soon, if ever. This is especially true given that enterprise open source advocates are embracing Redmond's open source enterprise efforts. It would be nice to see these strategic partners, especially Red Hat, Canonical and other FOSS oriented companies, put pressure on Redmond to work and play better with the FOSS community. They could start by making some noise on Microsoft's software patent policies.