All Things Open presents Open Source 101, a one day conference scheduled for February that might be a good way for tech students at N.C. State to network and talk with recruiters.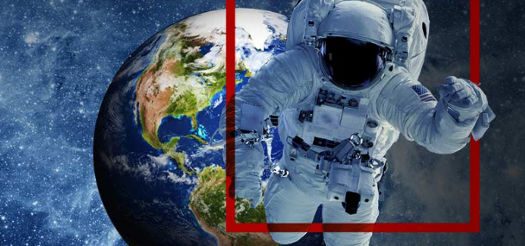 There's a new open source conference coming to Silicon Valley East. Open Source 101 will be a single day event held Saturday February 4, 2017 on the campus of North Carolina State University in Raleigh. The event is being hosted by All Things Open, the organization behind the four-year-old All Things Open conference that's held every October in downtown Raleigh.
While All Things Open is one of the largest open source conferences in the country — this year's event was attended by 2,400 — Open Source 101 will be downsized by design, with attendance precapped at 500. That's probably due to seating limitations at the university's McKimmon Center where the event will take place. According to an email sent Wednesday, Open Source 101 grew out of "the incredible demand we've seen for 101/Introductory level open source education" at this year's ATO, where an introductory track was called "101."
Open Source 101 will also be much more affordable than All Things Open, where admission can cost as much as $179 per day for the two day event. The cost to get into the OS 101 will be only $10. According to the event's website, this fee "will help cover the cost of lunch. The content and education provided is basically free thanks to All Things Open and the support of our participating companies." Although registration won't officially open until January 3, an online form is currently available for "first access to purchase tickets before the rest of the crowd."
The schedule hasn't yet been set for the event, as the call for speakers is currently under way until December 20. Nothing on the list of topics organizers are hoping to cover indicates that the event will be anything other than an enterprise focused event, which is to be expected from an All Things Open event.
The new event's website indicates that Jim Faus from GitHub, Jim Jagielski from the Apache Foundation and Capital One, and Jason Hibbets from Red Hat are already confirmed as speakers. Expect most additional speakers to primarily come from corporate users and enterprise focused organizations, with very few speakers representing non-commercial "open" entities such as the Free Software Foundation, Electronic Frontier Foundation or the Open Invention Network.
All Things Open primarily targets people who either work in IT or who are laying the groundwork to make IT a part of a career path. OS 10's website indicates the same for this event: "Corporate open source usage and participation rates are at all time highs and are increasing daily. In addition, the demand for open source skills has never been higher and will only increase. For professionals and students to be as productive and marketable as possible they MUST understand the basics and participate/contribute."
Open Source 101 might be especially useful for students pursuing computer science and IT degrees.