For too long, much of our science has been kept behind doors that are both closed and locked. It's past time to bring openness to science, in much the same way we're bringing openness to software.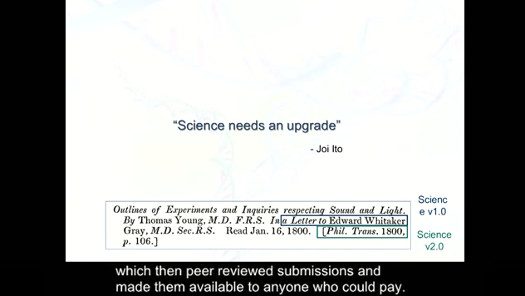 The Video Screening Room
Joi Ito, director of MIT's Media Lab, believes that science needs an upgrade. We need to move from closed to open, from secrecy to transparency — following the open source model.
Hear more about this in this short video clip by Kevin Esvelt, delivered at the Effective Altruism Global 2016 conference.
Here is another talk Esvelt gave on this topic – at the 30th anniversary of MIT's Media Lab.
Tell young people you know that science needs an upgrade and they need to help build that upgrade, inspired by the principles of open source. The rest of us need to be rolling up our sleeves to get to work on this too.