Based on this video, it appears as if this Chromebook from Samsung would be a great machine with GNU/Linux installed on it.
The Viewing Room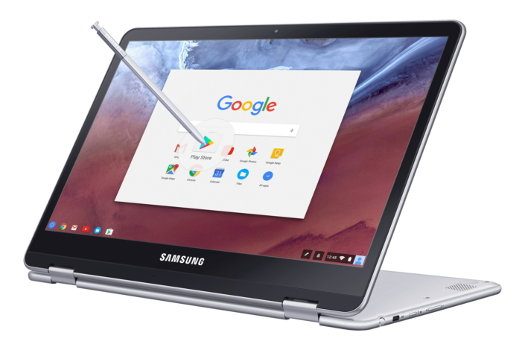 When watching this video, imagine how nice this Chromebook would be with a full Linux install.
The very thought buoys my spirits. Perhaps the installed Linux would be GalliumOS, a Linux based on Xubuntu, but optimized for Chromebooks. Even the earliest forms of GalliumOS worked beautifully well. See my tour of an early version of GalliumOS in this video.
To my mind, a Samsung Chromebook Plus, with GalliumOS installed, is a far more desirable laptop than a MacBook Air. And it costs less than half the price. I'm tempted to buy a Samsung Chromebook Plus to show people who visit the public library where I work. Let them know about all of their of options. Isn't the purpose of public libraries to help people better understand all the options in their life? That the reason I show up for work at my public library job — to help people better understand their options — maximizing their dignity and life opportunities in the process.