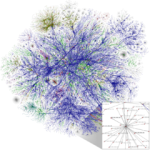 On Monday Ken Starks published an article on Internet access in his neck of the woods, which is outside the Austin city limits. That got me wondering how much most of you spend each month to have the ability to read articles on FOSS Force, watch the latest episodes of your favorite TV shows and check in with your friends on your favorite social network.
Here at FOSS Force we pay $35 monthly for a […]
Continue reading How Much Do You Pay Your ISP?