I grew up in a farming and ranching environment. It's not the easiest life and it can beat you down if you let it. There's always something broken, something that needs to be fixed, and if you let it get away from you it can become an overwhelming task trying to set it right.
When my Dad decided to retire from the business, we set about the task of getting things ready for prospective buyers or their agents. One of my jobs was to make sure that the tack shed was in order and all of the tack was wiped with linseed oil and evened up on the wall racks. I was already way behind in my chores and getting to the tack shed was low on my priorities.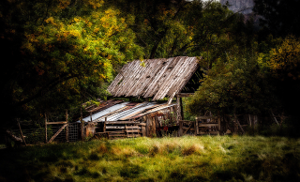 The very first prospect took the tour with me and my dad. We were showing him some of the out buildings of which the tack shed was one. When the buyer pulled out one of the trace harnesses, it had a broken coupler and the leather was cracked up and down the trace.
My dad looked at me with murder in his eyes. We never knew if that buyer passed us up because some of our stuff wasn't in good repair, but to his last days my dad always pointed at my failure as a life-lesson.
Fast forward to present day.
I was out setting up a Reglue computer when I was asked about how to change different aspects of the desktop. If it has nothing else, KDE is rich in a bazillion different ways to customize the UI. I opened up settings and began the Grand Theming Tour of KDE.
One of the great things about KDE theming is the fact that the middle man is cut out of the deal. Many theming features invite you to browse different theming possibilities right where you sit. You don't have to find the websites and the themes; KDE is built to let you choose those things right inside the app. This is pretty cool. From there you can download and install it right from the same GUI.
Except when you can't.
Who fixes Linux when Linux is broken?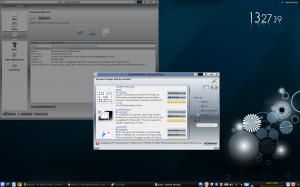 It didn't matter if it was a new color scheme, a new set of icons or a desktop theme. Combined, I am guessing, one third of the choices rendered an error instead of the desired change. Some of them did not install the theme but told me the link was producing an html file and asks if I want to go to that page and download the theme manually. Why is that even offered? Clicking the link is supposed to install the theme for me, not send me to a page that may or may not have the file…not to mention instructions on how to install it.
If nothing else, it was embarrassing. Even with that setback, I was able to demonstrate to the young lady how to change various areas of her desktop and how to ignore the ones that reported errors. I shouldn't have had to do that. Those errors show a complete lack of housekeeping.
So I get back to the shop and start digging into this. What I found was links and pages no longer in existence or redirects that were no longer redirecting. Some of them going as far back as 2004.
Really? Links to files from 2004? A lot of those themes are no longer even compatible with present day KDE. Why is a new Linux user invited to install something that's obsolete or broken and the maintainers know it to be obsolete or broken? This problem is now identified and documented but that only leads to the bigger question.
Who fixes it?
Is it up to the desktop/distro maintainer to correct this or do the KDE folks do it? This is one of the major problems facing desktop Linux. Sure we've made some amazing strides in usability and stability, but none of that makes a bit of difference if your project is broken within the core of the machine.
And there's no way in hell this problem isn't known by the people who have the ability to make it right. I've always accepted it and moved along, but a new user won't be as generous. Personally, as a new user I wouldn't use a system with that kind of sloppiness. To me, it speaks to the entire system being sloppy.
Let me get to the heart of the matter. We've become complacent. Aside from the kernel, people who produce and maintain any part of Linux are not accountable to anyone. There's no product quality control. There's no one being paid for doing this job. There's no one who is accountable for things like this. There's no monetary loss or job loss attached to these mistakes or omissions. Heads will not roll for something like this.
"Whaddaya Expect? It's free. Now shut your pie hole and don't bother us."
You know as well as I do, this isn't even close to the only blemish upon desktop Linux. It's simply one I had to try to explain to a new Linux user. So what does it all come down to? There's no financial liability here. There's no one screaming for the head of the person who let this problem remain for a decade.
And if this actually does come into the view of Those Who Fix Stuff, I'm afraid it will become a finger-pointing exercise and absolutely nothing will get done.
I'm reminded of the legendary quote from Steinbeck's "Grapes of Wrath," when the family was being forced off their property as a result of repossession. The sheriff wasn't happy with a gun being pointed at him so he tells Muley he's just doing his job and that it was a corporation that was ordering him off his land.
To which Muley calls out in frustration: "Well, then who do we shoot?" That is used simply to illustrate my point. When you have faceless, nameless entities that are controlling your environment, it's hard to find the person who can at least answer for their actions. Or lack of actions in this case.
So for those who lament the "hobbyist tag" Linux has been stuck with, well, I think I found the problem. Not that it was that hard to find. It's the one with the moss growing on the north side of it.
Ken Starks is the founder of the Helios Project and Reglue, which for 20 years provided refurbished older computers running Linux to disadvantaged school kids, as well as providing digital help for senior citizens, in the Austin, Texas area. He was a columnist for FOSS Force from 2013-2016, and remains part of our family. Follow him on Twitter: @Reglue