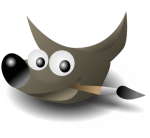 Back in November, the popular open source image editing program GIMP ended their association with SourceForge and dropped the site as its host. Since that time, downloads of GIMP have no longer been available on the site but have been moved to the GIMP's website.
The split was the result of GIMP's concern over policies at SourceForge, primarily SourceForge's use of DevShare, an installer for Windows that bundles third party software offers with FOSS downloads. In addition, the GIMP folks had reservations about potentially deceptive "download here" buttons on ads being served by the likes of Google's AdSense.
There were two sides to this story, of course.
SourceForge's defense was that DevShare was designed to be a way to help bring much needed funds to open source projects and that it was being offered on an opt-in basis.
"In July 2013, we launched a pilot version of an opt-in revenue-sharing program called DevShare. DevShare is a partnership program offered to SourceForge developers to turn downloads into a source of revenue for them, by bundling their applications with third parties' offers. This revenue will help these projects grow, help the developers keep contributing to the Open Source community, and help us keep offering free hosting, distribution, and other services. …

"The DevShare program has been designed to be fully transparent. The installation flow has no deceptive steps, all offers are fully disclosed, and the clear option to completely decline the offer is always available. All uninstallation procedures are exhaustively documented, and all third party offers go through a comprehensive compliance process to make sure they are virus and malware free."
Here at FOSS Force, we thought both sides had valid arguments–so we did what we always do in these cases, we asked you what you thought. In other words, we ran a poll. In our Grok the GIMP Poll we asked, "Was GIMP right to walk away from SourceForge?" The results have now been tallied.
A whopping 76% of you agreed with GIMP and said "yes," they were entirely justified in their actions with only 7% of those taking the poll ticking the "no" box. 17% of you shrugged (we imagine) and answered "I don't know."
The way we see it, these results don't automatically negate SourceForge's argument in favor of GIMP's. They merely indicate support for GIMP's actions without necessarily indicating that those projects that continue their association with SourceForge are "wrong." To find out how many of you think SourceForge should drop the use of DevShare we'd need to run a whole 'nother poll.
We think we'll pass on that.