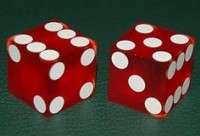 A few months ago, Brian Conner approached me and asked if I would be interested in talking to him about what we do at Reglue. He wanted to write an interview/story for Linux Journal.
I was not only surprised, I was honored to think that what we do might be of interest to the greater Linux/FOSS community. The article was published in the June issue of Linux Journal. Friends from all over the world are still emailing me, asking if I have seen the article.
Indeed I have, thank you.
What amazed me more was the conversation the story generated on Reddit and Slashdot. I don't think it made the front page on either site, but there was a good number of comments and feedback, which we are going to talk about now.
I learned a long time ago not to feed the trolls, especially if their purview derives from administration positions in and around education…teachers in the trenches, so to speak.
It would appear that a good number of the people commenting were exactly that, people who worked in and around academia, not as teachers but as administrators or workers. Others justified their opinions based on, "Well my wife-husband-brother-sister-cousin-neighbor is/was a teacher and they told me…"
A lot of statistical analysis was offered to defend a unified stance. What stance? A mini consensus formed around a theory that having a computer at home does not necessarily mean a better student or a more productive member of society.
Here's a big surprise…I fully agree. More than likely, that's correct…except when it's not.
You can shuffle, bend, shape and manipulate the statistics all you want. There is no way to gauge or even identify the one single moment when having a computer changes the course of a young life. For that to happen, however, there needs to have been an "aha!" moment. A moment when the light illuminates the child's awareness. A moment when the kid realizes that (s)he is in control of what her computer does. The moment when she understands that all she needs to do is learn how to speak to her computer in a language it understands.
This past year there are easily two dozen kids I've tutored who want to go in that direction. Each child who receives a Reglue computer is told about free open source software and how it empowers them. They are, of course, our Linux kids. Currently, five of our former kids are in graduate school, everyone of them studying engineering, physics or computer sciences Did the computer we gave them as a kids have anything to do with where these students are today? I can't prove it did any more than you can prove it didn't.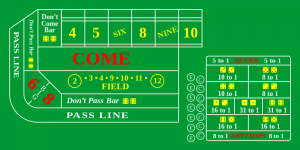 Yeah, I know…statistics, statistics, statistics.
We have emails from families we've helped over the years, telling us that Benjamin's or Susanne's reading level has jumped two grade levels since they gained access to a home computer. Over the phone, people share with us about how their daughter discovered her graphic art talent and is now attending college to pursue a career in that field. They tell us how Ricky is now out of college and runs a computer camp at the YMCA over the summer. We hear about how Jenny used the computer to learn to type and ten key.
All of these contacts combined only measure up to 8-10 percent of the kids we've assisted. The other kids are doing what kids do, using the computer for Facebook, entertainment and possibly for doing their homework. I'm OK with that. If I have to place 100 computers in order to bring aha moments to only two kids, then I've done my job and I will continue to do that job.
What I do or what I achieve is just a game of numbers, maybe even a roll of the dice. To those who want to stand on the sidelines and criticize me for wasting time and resources by giving computers to those who won't use them academically…fine.
Come work with me for a week and I will show you just how wrong you are.
Ken Starks is the founder of the Helios Project and Reglue, which for 20 years provided refurbished older computers running Linux to disadvantaged school kids, as well as providing digital help for senior citizens, in the Austin, Texas area. He was a columnist for FOSS Force from 2013-2016, and remains part of our family. Follow him on Twitter: @Reglue