When I read that the Takoma Park Maryland Library has 28 workstations running Linux, I literally couldn't believe it. Really? A library offering the public Linux? Whenever I go to a library, all I ever see are Windows machines or maybe a Mac or two. When I mention Linux as an alternative, and I sometimes do, I'm usually met with blank stares and the staff begins to think I'm nuts.
To check into this, I contacted Phil Shapiro, the library's Public Geek. Yup. That's right, he told me. They are running Linux. The decision was made by his supervisor, Rebecca Brown, some time ago.
"This town is quite diverse, with 92 nationalities, so we needed to find a good multilingual solution," Shapiro explained. "Rebecca chose a Canandian Linux solutions provider, Userful, whose commercial product is built on top of Fedora Linux. Userful does multilingual very well."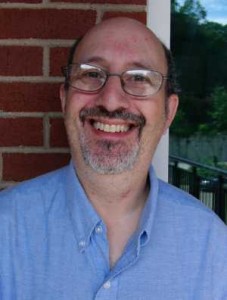 The Takoma Park Library takes advantage of the multiseat feature built into Fedora, which allows multiple monitors, keyboards and mice to be operated from a single desktop box. Shapiro has been so impressed with how well this set-up works that he's made a YouTube video demonstrating Fedora's implementation of multiseat running on an "obsolete" laptop with low specs.
Interestingly, the move to Linux was met with little push back from the patrons using the machines.
"The patrons are quite happy using Linux to get their work done," Shapiro said. "Very few of them have any clue they're not using Windows. They surf the web using Firefox and Chrome and use LibreOffice to compose and edit their word processing documents. In the nine years I've worked at this library, only one or two people have ever told me, 'Hey, this isn't Windows.'"
So much for the learning curve we read so much about — not surprising to those of us who use Linux. Nor are we surprised to hear that running Linux instead of Windows makes things easier on the library's IT crew.
"We have no virus concerns whatsoever on our computers," said Shapiro. "People can download whatever files they want that are legal to download. I'd recommend Linux for other public libraries."
As useful as open source software is to the library, Shapiro thinks it's the ideas behind open source development and not the software itself that will eventually be the most useful to our libraries.
"I'm interested in open source as a cultural method and philosophy, beyond software creation," he explained. "To open source the public library means to do more than bring in Linux computers for public use. The heart of the open source method is participation, so a public library that is open sourced has much greater involvement of the public in library decision making, including all uses of library funds."
It's no secret that libraries, like many other organizations, are having to adapt to survive in the digital age. The time has passed when a collection of books is enough to keep patrons walking through the door and using a library's services. As libraries work to redefine their role, Shapiro and like-minded others are seeking to harness ideas of participation and sharing to create an "open source library."
According to Shapiro, systemically integrating open source ideas into a library's operations will have the benefit of strengthening the ties between libraries and the communities they serve. "An open sourced library has regular and vigorous discussions about the role of the library in the community," he said. "With libraries moving beyond books, each community is going to be choosing a slightly different role for its library."
One idea is the notion of "co-working spaces," an area of the library that would remain open for long hours, say from six in the morning until midnight, seven days a week, which would require a small monthly fee from users to cover the cost of staffing. In a way, these co-working spaces would be like an expanded version of a "Starbucks office," without the pressure to spend twenty bucks a day on coffee — or the need to BYOD.
"Co-working spaces are used by people who work for themselves who prefer not to stay at home all day," explained Shapiro. "In co-working spaces there are often shared tools, such as scanners, color laser printers and the like. There are ripe opportunities for cross-pollination in co-working spaces as people with different talents and competences can rely on each other for help without having to set up formal consulting agreements."
These work spaces would also find ways to accommodate those who are between jobs or who otherwise can't afford to pay the monthly fee. "Anyone who is unemployed could have two free months use of the co-working space," he said. "The most forward-thinking libraries will then find ways that unemployed persons could do work in the space to cover their monthly usage costs — work such as scanning photos, building web sites, editing video, teaching digital competence workshops and so forth."
These co-working spaces could also become breeding grounds for entrepreneurs who're just getting started.
"Libraries need to be doing much more to support entrepreneurs," said Shapiro. "This could happen by helping entrepreneurs create screencasts, launch crowdfunding campaigns, learn basic and advanced features of WordPress, develop skill at using collaborative web services and so on. Naturally, entrepreneurs ought to make a commitment to support the library as their business grows, too. This should not be a moral obligation, but a contractual one, perhaps via the benefit corporation method of making a commitment to support a public purpose as a company grows."
Article Continues After Video

Phil Shapiro demonstrates Fedora's multiseat feature.
There are many other ideas on how the open source process can be leveraged by libraries, such as making libraries available during off hours for purposes such as music making, dancing, and community theater — or intellectual contests, an idea which Shapiro wrote about in a PCWorld article back in 2012. Libraries might even find it useful to take a page out of big retail's playbook and hang-out a sign reading "we never close."
"It's not too far-fetched to think that libraries might be open 24/7 some day," suggests Shapiro. "Where there is a will, there is a way. Communities ought to start having conversations about whether they'd like their library to be open 24/7 — and what is the way to make that happen. In a very competitive knowledge economy, would this boost opportunities for communities to self-advance themselves? I would think, yes."
Next month Shapiro will be leading a discussion, "Open Sourcing the Public Library," at the All Things Open (ATO) conference in Raleigh, North Carolina. At the conference, he'll be touching on all the subjects mentioned here, and more. Of particular interest to me will be his take on the Anythink Libraries in Colorado, which he says "have reached the future several years ahead of everyone else." The ATO presentation is scheduled to be held on the conference's second day, October 23, at 3:15 pm.
"I'm hoping that people attending my talk will come to understand that the future of public libraries is filled with possibilities," Shapiro said, "but that those possibilities won't materialize until community members step forward to make the possibilities happen. Participation is the key and there is an increasingly important role for the public to take in participating in the operation of their local public libraries."
Christine Hall has been a journalist since 1971. In 2001, she began writing a weekly consumer computer column and started covering Linux and FOSS in 2002 after making the switch to GNU/Linux. Follow her on Twitter: @BrideOfLinux