I hope there are no marketers in heaven, who create demand for profit while claiming they're only "giving the public what they want."
What would you do if you were offered a choice between a carrot or a bar of candy? I don't know about you, but I'm taking the candy, even though I definitely really, really need the carrot's vitamins, roughage and other goodness and don't need the candy at all. But if you were to sit a carrot next to me, it probably wouldn't get eaten — ever. Set a candy bar down next to me, however, and I'll resist it for all of five minutes.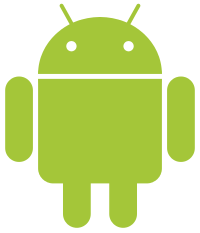 So why wouldn't I eat the carrot? Because candy bars are too easy to come by. So are burgers, fries and shakes. They all feed unhealthy addictions and creating addictions, then feeding them, is central to our economy and is what keeps the fat cats fat. Even though I know this, I'll grab the candy bar, the Little Debbie's Zebra Cake or the "all the way" cheeseburger when what I really need is a pear or an apple.
Again, given the choice between a carrot or candy, a nice gooey chocolate bar perhaps, which would you choose? I'm betting that most of you are like me.
This is where unrestrained "giving the public what they want" has led, in all areas of human commerce. Even things that are supposed to be good for us are turned into candy. Look at ingredients on processed foods, for example. Or surf the Internet, which was originally envisioned as a way of bringing the accumulated knowledge of human history into our homes, but which is now mainly eye candy trying to sell us stuff we don't need.
Everything the marketers touch, they try to take over.
Even Linux. In 2012, Ubuntu began displaying Amazon "suggestions" in search results in an attempt to earn some cash. Although this "feature" became opt-in with the release of Trusty Tahr in April, it was originally set to include Amazon results by default. Ubuntu is far from being the worst offender in Linux land, however. That distinction probably goes to Android.
Don't get me wrong, Android is a beautiful operating system if ever there was one – and dumbed down to the max, which makes it even more beautiful in the minds of many mobile users. Indeed, you can play on an Android device all day without ever even realizing that you're working with an operating system or even a computer. Just swipe away and see what they'll try to sell you next.
It's candy. It's not good for you.
At my house we have a second generation Nexus 7. I don't use it at all, but my roommate depends on it. Again, it's a beautiful OS, stable and easy to use, but it's all about selling things. In fact, you can't even enter the app store without going through a screen that nags you to make a deposit in case you find an app you want to buy — and a way of saying "no thanks, I'm just looking for free apps" isn't as obvious as it should be.
Like the Internet, Android is primarily a marketing tool designed by Google, which is primarily a marketing company.
Unfortunately, even if we were to replace Android with something else, say Ubuntu Touch or Firefox OS, this wouldn't change much.
If and when Ubuntu gets traction in mobile, there's little doubt it'll be just bad as Android. Canonical's purpose is profit; Linux is only a means to that end. Dollars to doughnuts, if Canonical ever becomes a player in the mobile market, they'll be working hard to help the marketers leverage their product for profit.
Firefox OS, which is gaining traction outside the U.S., might be a little better, as it's doubtful that Mozilla will build nag screens attempting to get the user to spend money into the OS. However, most of the apps will still be all about marketing.
A look at the impressive list of apps available on the Firefox Marketplace reveals that they're primarily the same apps that are available for Android and iOS. At least with Firefox, almost all apps are free, but just because an app doesn't cost money doesn't mean there's not a price to pay.
However, there is a big difference between what Mozilla is offering with its mobile OS and what Google offers with Android. The purpose of Android is marketing while the purpose of Firefox OS is delivering content. Given the fact that Firefox can still be easily used as a marketing tool might seem to make that distinction moot — but to me the difference is huge.
But how can the Firefox OS's carrot compete with Android's candy in a world where people have been taught to feed their addictions?