FOSS Week in Review
It's raining, finally, in California. After a couple of years of painfully dry weather, we're getting the kind of rain that causes animals to march two-by-two into a large wooden boat. One might think this would be cause for a damp and sullen report to end the week, but actually that's not the case, because…
The reviews are in: The tech media has given multiple thumbs-up to the new release of Fedora 21, released earlier this week to a server-jammed public (if you tried and couldn't get it earlier, I think the rush is over now). For example, a couple of Stevens — Steven J. Vaughan-Nichols of ZDNet and Steven Rosenberg of the Los Angeles Daily News' Click blog — put in their proverbial two cents each in generally positive articles.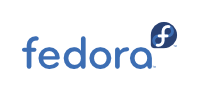 Despite his curmudgeonly habit of nitpicking, Vaughan-Nichols' article hails the release as "Linux's future" in the headline while giving the distro high marks in an informative article. Rosenberg spends the week blogging through the lens of being happy with his Fedora 20 Xfce while giving us a play-by-play of the week where the distro's popularity caused servers somewhere in Raleigh to grind to a halt.
But the real reason behind Fedora 21's success? It's an odd-numbered release. Historically, the odd-numbered releases have always been better than the even-numbered ones. Don't ask me why. There's no documentation or detailed research to prove why it happens this way. It's just a physical law of the universe.
Stripping DRM is OK, judge rules: It used to be when you bought something, it was yours to do with whatever you pleased. The digital world, sadly, is not quite like that.
But it's getting better. An Endgadget article on Thursday tells us that New York Judge Denise Cote ruled that it's okay to tell people about software that can strip DRM off e-books without the intention to distribute.
According to the article, "[t]he lawsuit in question, which was never cut and dry to begin with, was filed by Penguin and Simon & Schuster against Abbey House Media, a company that used to sell e-books for them. Abbey House was bound by law to protect those files with DRM, but when it was a month away from shutting down its digital bookstore in 2013, someone in the company felt compelled to help customers gain control of the e-books they already bought."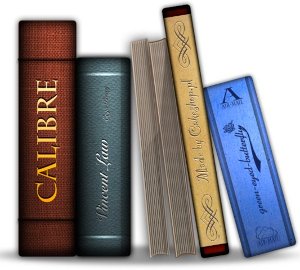 So Abbey House told users about Calibre, a FOSS e-book library management application "developed by users of e-books for users of e-books," according to the software's web site. The Endgadget article details the ruling and Abbey House's intentions behind releasing information about Calibre. Clearly this is a victory for those who want to actually keep ownership of the things they actually buy.
Score one for our side.
It's about time to go out into the break from the rain at the moment to bring in some items. See you next week.