friend

noun
1. A person attached to another by feelings of affection or personal regard.
2. A person who gives assistance; patron; supporter: friends of the Boston Symphony.
3. A person who is on good terms with another; a person who is not hostile: Who goes there? Friend or foe?
It would seem a simple thing, defining who and what a friend is. Deciding who is your friend is a fairly simple process.
Do I like that person?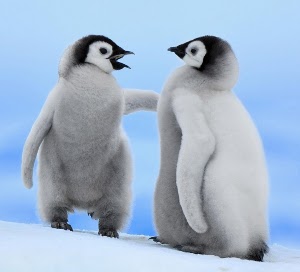 Yes.
Does that person like me?
Allegedly.
Do we enjoy each other's company?
Mostly.
Okay…then, I think we can safely assume that the two people cited above are friends.
Friendships have been forged since man decided to get up off his haunches and walk on two legs. Of course, back then deciding who was your friend had more to do with the amount of trust in mutuality. Could you go to sleep knowing that person will remain awake and alert to danger? Will that person share his food when you have none? Will that person help or protect you in times you are not able to help or protect yourself?
Those were weighty considerations and friendships were born more out of the ability to survive another sunset rather than if they made a good Spades partner.
People have become friends basically the same way for hundreds or thousands of years. But that all changed not too long ago. The method by which many people became friends happened with the flip of a switch…the switch that turned on the Internet.
Some would argue that "friendship" has been cheapened by instantaneous communication. There isn't any tangible process or physical path to friendship online…at least, not in the way it's been traditionally defined. I mean yeah, the two of you have fun together online. She makes you laugh. He is concerned when he doesn't hear from you in a timely manner. You have a good time when you are online together.
But you're not…together. That is, you're not really together.
You don't know whether she does That One Thing you can't stand someone to do in your presence, be it sucking her teeth after eating or moving her lips while she's reading. Maybe she is completely put off by some little habit you have. Or several habits. The fact is, you two don't know anything about each other, aside from what you read and what you can find out via an Internet search. Your friendship hasn't been exposed to any acid tests to prove or unravel it.
So what happens when that years-long online friendship comes to the point of you two meeting? It's a crap shoot, to say the least about it. You just never know…
Until you do.
Dr. Ed Matthews has been our "friend" for a number of years. "Our" friend as in Diane and me. I became friends with Ed when he started commenting on The Blog of Helios. We began an online friendship; I guess it was 2010 or so. The more we emailed and talked on the phone, the stronger our friendship became. Diane and Ed spend 30 minutes on the phone every few days or so. And trust me, that is definitely a pair to draw to.
And then I got sick. Really sick. I was diagnosed with Stage IV throat cancer. As if that wasn't bad enough — and unbeknownst to me — I was stuck in the middle of the Veteran's Administration scandal. As it turns out, my request for medical treatment, along with millions of other requests, were answered by putting them through a paper shredder.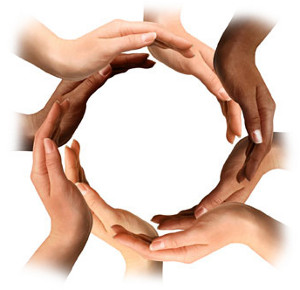 Three other "friends" took quick action by starting a fund raiser for my treatment and medical bills. They raised over 50 thousand dollars for me.
That was done by my "friends," people I had never met personally and most likely never will.
Just as soon as that campaign started, an extremely generous donation was made to my fund. I won't embarrass Ed Matthews any more than I already am, except to say that he matched that extremely large donation a few days later…and then again in a few more days. We should all be so lucky to have friends like Dr. Ed Matthews.
Not too long ago, we were finally able to meet and spend some time together.
It wasn't under the best of circumstances. I had just been told that I would require surgery to remove my larynx in order to completely cure the cancer reoccurring in my throat. Diane can't be left by herself for any length of time and my hospital stay will be two weeks, maybe more. She was crippled by back to back strokes in 2012 and she relies on me or others to help her. That's what prompted Ed Matthews to get into his car and drive 500 miles to our house. If I had to go into surgery immediately, Ed didn't want Diane to have to stay by herself.
Now, you can dance and whirl with my definition of what a friend is, but when all your dancing and whirling is done, the fact remains…the irrefutable fact that Ed Matthews is our friend.
I can hear it now. "But Ken…Ken," you ask, "what does this have to do with Linux?"
Everything. Let me repeat: "I became friends with Ed when he started commenting on The Blog of Helios."
Had I not started a blog about Linux and the project we do while using Linux as our prime mover, Ed Matthews and I would have not met. Ever.
Linux is a global community…a quarrelsome community, I will give you that, but a community nonetheless. We are richer by many degrees for our links to each other within this community. We are friends within the Linux community. A community where real friendships do in fact begin.
And as for Ed Matthews? They most certainly broke the mold…and to me, the world is poorer for that. We need a lot more Ed Matthews in this world, within or outside of the Linux community.
Ken Starks is the founder of the Helios Project and Reglue, which for 20 years provided refurbished older computers running Linux to disadvantaged school kids, as well as providing digital help for senior citizens, in the Austin, Texas area. He was a columnist for FOSS Force from 2013-2016, and remains part of our family. Follow him on Twitter: @Reglue