Editor's note: As Ken Starks takes time to heal from his surgery, FOSS Force will run "The Best of Ken Starks" on Tuesday's in his absence. These will feature some of the best articles from his Blog of HeliOS.
FOSS Week in Review
Most of you know already that my fellow FOSS Force correspondent — and my good friend — Ken Starks went under the surgical knife this week, as fellow FOSS Forcer Christine Hall reported yesterday. The short version of this story is that Ken's surgery was successful — as successful as having your larynx and lymph nodes removed can be — and he is resting well in the intensive care unit.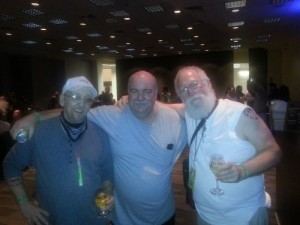 From his articles here at FOSS Force and on his Blog of Helios, and for those who know Ken in person, he's excellent at spinning yarns, and now he won't be able to do that — at least not verbally. So I want to share with you a post Ken wrote last week on Google+, and a blog item he wrote here. And then I'd like to make an appeal.
My appeal is this: After reading Ken's missives above, for those who are well-versed in text-to-speech software, I hope you can provide insights for options for Ken going forward. Go ahead and leave them in the comments below.
And Ken: Get well, soon. The Astros are making some moves in the free-agent market, and if you're well enough in mid-May, the two-game Giants-Astros series at Minute Maid is on me.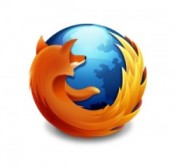 Firefox update: Yeah, I may have broken up with Firefox OS recently, but that doesn't mean I have given up on the browser. Firefox 35 brings a number of improvements, but the most interesting of them is making free video and voice calls from your browser with Hello. Hello is a video-calling feature introduced as a beta in October and which, with the new version, is ready for prime time.
Other improvements include a new search user interface and access to the Firefox Marketplace from the Tools menu, if you're into that. So bravo, Mozilla, and if you want to find out what else is in this new version, you can take a look at the release notes here.
One more thing: One last note on Linux Distros We'll Never See — I understand that there is a fork of Hannah Montana Linux called, wait for it, Miley Cyrus Linux. MCL is based on Tails, oddly enough, and its primary, um, "improvement" is that it features twerk.sh. So let's just back away slowly, shall we?
See you next week.