FOSS Week in Review
With Larry Cafiero getting ready for SCALE, that left me with the job of doing this Week in Review. Happy to do it.
Radio Shack files for bankrupcy
This isn't a FOSS story exactly, but I'm sure there's hardly a FOSSer of a certain age who didn't spend too many hours at a Radio Shack, back when the stores were for electronic hobbyists. Indeed, many of us saw our first consumer computers at Radio Shack, with programs loaded and data saved to a manual cassette recorder.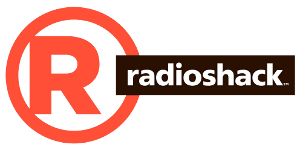 Yup, those were the days.
Anyway, Radio Shack as we knew it has already been gone for years, as in recent times the chain has attempted to redefine itself as a place to buy mobile devices and data plans, now that we no longer fix electronic stuff by replacing resistors, capacitors, selenium rectifiers and the like.
The phone biz hasn't worked out too well, so yesterday the company filed Chapter 11. The company has worked out a deal with its largest creditor, Sprint, which will take over many of Radio Shack's stores, although the brand will live on in a co-branding arrangement with Sprint. Many Radio Shack locations are slated to close completely.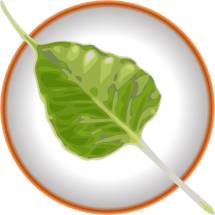 Yesterday Wired ran a story with some reminiscing about the old days when folks like the two Steves, Jobs and Wozniak, as well as Marc Andreessen, Netscape's founder, could be found at neighborhood Radio Shacks teaching themselves computing on TRS-80s. This would be a recommended read, for sure.
Bodhi releases 3.0.0 RC 3
Hold on to your hats, ladies and gentlemen, Bodhi Linux is getting closer and closer to a prime time ready version of 3.0.0 with Release Candidate 3, which was announced by lead developer Jeff Hoogland yesterday on the Bodhi website. This one comes in four flavors, your regular 32 and 64 bit versions, a Legacy version suitable for older hardware, and a version made-to-order for Chromebooks. Hoogland says that he considers RC 3 to be "a very polished product."
Besides the new release candidate, other things are going on over at Bodhi as well, such as a new look and feel for the distro's app center and a new wiki. If all goes well, 3.0.0 stable will be released on February 20th.
For those who'd like a better look without having to download the RC, Linux Scoop has published a video overview and a screenshot tour.
SCALE is scaling up
What better way to get a big crowd to show up at a Linux conference than to hold it in the dead of winter in sunny Southern California — which again this year seems to be working to SCALE's advantage. Our own Larry Cafiero posted on a social site the other day that the rooms being offered at a special price at the Hilton LAX for those attending the event are nearly sold out — if they're not already. In other words, if you're going to go, it's time to get your rear end in business and start making some plans…
Back in ancient times, when I was a proud Angelino, rooms could be found in the LA basin for as low as seven dollars a week. Alas, those days are long gone and never to return. In other words, $115 per night at the airport Hilton is a relative bargain.
Don't forget, if you can't attend SCALE in person, Larry will be doing play-by-play here on FOSS Force.
**********
Well, that's going to do it for this week. Until the next time Larry lets me operate the Week in Review bus, may the FOSS be with you…
**********
Article updated 2/6/15 at 11:37 a.m. EST to correct date of Bodhi 3.0.0 release.
Christine Hall has been a journalist since 1971. In 2001, she began writing a weekly consumer computer column and started covering Linux and FOSS in 2002 after making the switch to GNU/Linux. Follow her on Twitter: @BrideOfLinux