If you believe what you read, which isn't always a good idea, Nadella & Company is good with the fact that Windows' market share is shrinking and the company is more than willing to share market space with others, like OS X, Chrome OS, and presumably Linux. The common knowledge is that the folks in Redmond have come to accept the future and understand that Windows will no longer continue being the cash cow on which an empire was built. Microsoft, going forward, will be more humble than it was in the past and will be leaving its plans for world domination behind.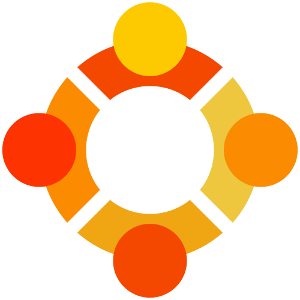 I suspect this new Microsoft is humble like a fox, or more precisely, like a particular lab rat I used to watch on television: that each night as the lights are being dimmed, somewhere in the maze of the Redmond campus an assistant turns to Satya Nadella and says, "What are we going to do tomorrow, boss?"
"The same thing we do every day, Pinky — try to take over the world."
In other words, the humbleness is a distraction and Microsoft's new face is merely a mask. It seems that Nadella, the man behind the mask, is sneaky in ways that Ballmer only wanted to be, but couldn't because his brain wasn't wired to understand subtlety.
The details aren't yet clear, but after Windows 10, Redmond's flagship product will become a subscription service — Windows on the pay-as-you-go plan. Most likely, it'll be some sort of rolling release with users automatically updated. It's certain that this service will come with some perks, which will most likely include free cloud storage (with additional storage being available for a fee), free syncing with mobile devices running Windows, and some gee-whiz must have apps saving in proprietary formats — maybe even a crippled freeware version of Office (click here to upgrade to Microsoft Office Pro).
This would allow Microsoft to offer its operating system at no cost to OEMs — eliminating the Windows tax. Purchasers of new machines would receive a free year's subscription to Windows, complete with Windows Cloud Storage and MS Office sub-Basic. Eleven months into use, nag screens appear at boot: "Your Windows subscription will expire in 30 days. Click here to renew." By this time, the user has numerous albums of family photos, reams of documents (stored in the Office proprietary format) and gigabytes of music resting on Redmond's server. The easiest thing to do would be to click for a subscription and allow Redmond monthly access to the family checking account.
Vendor lock-in has begun.
It's certain that this is something like what Microsoft has in mind. This sets the company straight with the OEMs again, assuring that Windows remains the easiest-to-get-preinstalled operating system. If done right, it'll also give users a good reason to switch from Android or iOS to a Windows Phone. Somewhere along the line, as new machines grow old and no longer have the resources for the latest and greatest, there might even be a legacy edition of Windows.
This also might explain why Nadella & Company has been cozying up to Ubuntu, because Canonical might be the most likely candidate to throw a monkey wrench into this plan for world domination. It might be in Microsoft's interest to keep Shuttleworth close at hand.
Why? Because Canonical can in every way duplicate Microsoft's plans and offer tit for tat. It has everything: the operating system, complete with mobile integration, cloud storage, even the apps — which won't need to be offered in crippled versions with an upgrade path.
Oh, it also has a leader who has his own desires for world domination.
This would be a way for Mark Shuttleworth to realize his dream for Ubuntu to become the first distro to successfully monetize desktop Linux. All he needs do is offer a one click upgrade path, from Windows to Ubuntu, with a subscription cost of, say, half of what Redmond will be asking. The upgrade would not only install Ubuntu, but would save all of the documents stored on the user's local machine as well as migrate everything stored on Microsoft's cloud. One click. No fuss, no muss. To sweeten the deal: the first six months are free with an easy one click rollback to Windows for those who're dissatisfied.
For half the price users would get everything they had with Microsoft — more if you consider that they'll now be running Linux. They'll have a fully functional (and superior) office suit in LibreOffice, they'll get GIMP (along with comprehensive online video tutorials on its use), Audacity, and many other free and open source tools. In addition, they'll get cloud storage and updates, to keep them running a secure version of Ubuntu's latest and greatest.
They'll also get (and don't flame me here) the Chrome browser, or some other way to run Netflix. Sorry, but this won't work if people can't do everything with their computers that they've come to expect.
Would I use such a service? No, but I don't need it. And if you're reading this on FOSS Force, most likely you don't either. But John Q. Public does.
Any distro could try to do this, but Ubuntu is in the unique situation to actually pull it off. It has the servers, the mobile OS already integrated into its desktop system, and the capital necessary to get the project off the ground. All that needs to be done is to get to work on a single click Windows-to-Ubuntu migration path.
Mark Shuttleworth, are you listening?
You can help FOSS Force grow our coverage by making a contribution during our May Pledge Drive. If you enjoyed this article, please help us by making a contribution. Get all of the details on our Indiegogo campaign page.