It ceased to be funny about the third time I read it. "Is this the year of the Linux desktop?"
Uh, yeah it is. Just like it was in 2014, 2013, 2012…It just depends on whose desktop you are talking about.
The topic came up when an old friend, Richard, and I began an email exchange to catch up after a number of years. He's a senior Linux admin for one of the major New York City hospitals and the topic turned to some things we've noted over time. We talked about how Linux isn't. It isn't in the public awareness. It isn't in stores. It isn't offered by OEMs in any real quantity. It isn't visible at all. Richard stated that it was probably better that way. Why he said that, I don't know. I'll have to bring that up again, but I have a fairly good idea.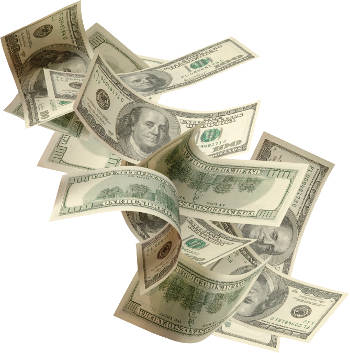 When I stated that the Year of the Linux desktop has already happened, I am speaking about hundreds of individual school-age students who use their Linux computers for day to day work. To our Reglue kids, Linux is a way of life. It is the way they access their computers and hence, the world.
But in the larger sense, in the sense that it will become a household product like Microsoft Windows, I think we all know we've lost that war. We were screwed from the gate, as far as ever seeing a competitive version of Linux in the market place goes. Why? Whew, them be lots of reasons.
First? Money.
Even if we decided, or the marketplace decided for us, which Linux would hit the shelves and OEMs, there's a matter of telling people about your product. Yep…advertising. No, not the flashing browser monstrosities on Pogo that blind you to all but the three inches in front of your face. We're talking about getting into Mr. and Ms. America's living rooms and cars. Getting into their awareness and causing people to talk about what you have to offer. Yeah, advertising. That's where we failed. We failed because we simply weren't ready. We didn't have a product ready for the marketplace.
No one came forward with a marketable product. Many will argue that Ubuntu has been ready for years. Really? I may agree with you on some level. It probably is ready for market now, from a quality stand point. But from a public point of view? Up until the past couple of years, only a tiny percentage of our clients had even heard of Ubuntu or Linux. The term "Linux" drew blank stares and a general posture of waiting for the subject to move along to the next topic. There has been a lot of speculation as to why Mark Shuttleworth has not gone to market with Ubuntu. We're only left to guess as to why.
My guess? He knew it wouldn't work. He knew that Microsoft Windows and Office products are so deeply entrenched into the American enterprise psyche that he would have taken a good old fashioned behind-the-barn financial ass whoopin'. My buddy Richard argues that Shuttleworth's Linux experiment could have been bled dry by launching a disastrous ad campaign. Maybe that's true and maybe it isn't. He didn't get rich by not knowing when to pull the plug.
In the Book Of Ken, that's exactly how I think it happened, or didn't happen as it stands now.
But ho-ly cow, how things can get twisted around. While people like me were bemoaning the fact that Linux wasn't visible in the marketplace, Google got all stealthy on us. Google made damn sure that Google Chrome was going to be a success. Their bare knuckle tactics in getting Chrome into our minds and on to our computers were surprisingly successful. I use Chrome and I hate it…I use it simply because it does the job better on many sites than Firefox, or Opera for that matter. The next logical step? Say it with me…
Chromebook.
While throngs of tech writers and pundits foretold the gruesome death of the Chromebook, it slowly took root in the classrooms across America. I can't speak to the rest of the world, but in US classrooms it began doing some pretty amazing stuff. Like here in my little town that can't get the electricity back on for three days after a storm. The Taylor Independent School District decided they were done with Mac products, and ordered one-for-one exchanges for Chromebooks. Why?
Because they are cheap and Google offers some pretty generous discounts for educational institutions. Low maintenance, little to no virus hassles and support from just about anyone whose ever turned on a computer. One of our directors is on staff with the Taylor Independent School District. He told me pretty much the same thing I've heard from a lot of people: "You have to be a slobbering idiot not to figure it out in an hour or so."
Yeah…pretty much. And oh, by the way, we can take the win even if it wasn't the way we planned it. As most will already know, Chromebooks are based on the Linux kernel. Is it Linux? Kind of. Enough to claim the statistics. Folks, my refrigerator runs on Linux. My car navigation is powered by Linux. The point of sale software for Frys Electronics is Ubuntu based. The alarm system that protects the Reglue World Headquarters is running Linux.
So no…me and my little radio commercial several years ago really didn't do much. Well, maybe it showed me just how afraid most computer users are of change. Everyone liked the idea, but only seven out of a hundred had any inclination to explore Linux. That pretty much tallies up with what I've experienced in real life as well.
As for the lack of major advertising for Linux, now that I think about that for a bit, I might have to admit the truth. Mark Shuttleworth knew exactly what he was doing all along.
Ken Starks is the founder of the Helios Project and Reglue, which for 20 years provided refurbished older computers running Linux to disadvantaged school kids, as well as providing digital help for senior citizens, in the Austin, Texas area. He was a columnist for FOSS Force from 2013-2016, and remains part of our family. Follow him on Twitter: @Reglue