Ever since I bought my roommate a second generation Nexus 7 tablet a few years back for Christmas, I've been intrigued by the possibilities the small form factor offers. The problem is that Android is geared almost solely to push e-commerce, and to that end wants to share information with practically everyone. Even worse, it's not really free-as-in-freedom.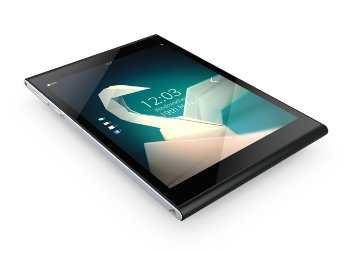 That hasn't kept roomie from loving hers, and spending hours with it daily. She's even made herself something of an expert at using Android, which is amazing, given that she can't use a Linux or Windows box for more than fifteen minutes without asking me how to do something or another.
Things are looking up for those of us who think we might like using a tablet if only we could find one with a real honest-to-goodness operating system like good ol' GNU/Linux. There are a couple of Linux based tablets in the pipeline now — with one already taking preorders for a second-round limited production run and the other promising to take preorders any day now.
The tablet already taking preorders is from Jolla, the Finnish company started in 2011 by a group of Nokia developers who'd been working on the Linux and Qt based Maemo mobile operating system when Nokia dropped it in favor of Windows. Jolla has continued development of Nokia's abandoned OS, renaming it Sailfish OS. Development of the tablet is being funded through an ongoing Indiegogo campaign, where more than $2.5 million has been raised so far, nearly five times what the company had originally sought.
Early reviews of the Jolla tablet have been positive, with Michael Sawh writing on the Trusted Reviews website in March, "It's rare to grab a tablet and instantly be drawn to the software first, but that's what happened when I got my hands on the Jolla Tablet running Sailfish OS." His biggest complaint was with the physical design. "Unfortunately," he wrote, "it doesn't have Apple's sleek stylish aluminium look, but is packed with decent specs to make up for it."
The specs for the Jolla tablet are, indeed, impressive enouch. It boasts a fully laminated 7.85 inch display and is powered by a Quad Core 64-bit 1.8 GHz Atom processor with 2 GB memory and is available with either 32 or 64 GB storage. The device has a 5 MP rear and 2 MP front camera, and although it's a little short on apps native to the operating system, it also runs Android apps.
Jolla is currently taking preorders for it's next limited production run for delivery to EU, Norway, Switzerland, United States, Canada, Australia, India and Hong Kong, and are expected to ship at the end of October. The 32 GB version is selling for €267.00 (about $298 US), with the 64 GB version going for €299.00 (about $334.00 US).
There's also a Ubuntu based tablet line in the works, as reported in the last couple of days by both Tom's Hardware and Softpedia. This line comes from MJ Technology, and according to Tom's Derek Forrest, will initially ship with Unity "but will offer Ubuntu Touch in October once a stable version is released by Canonical."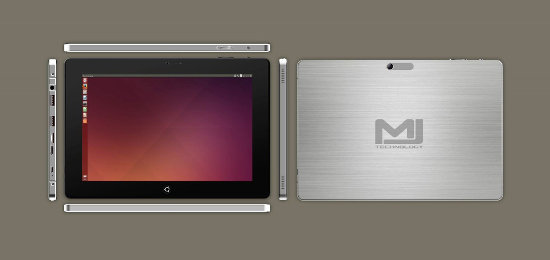 There are two tablets in this line, with 8.9-inch and 10.1-inch screens, both with 1920 x 1200 resolution 10-point multi-touch IPS touchscreens. There is also lots of connectivity, as both tablets have a microSD slot as well as a USB 2.0 port, a USB 3.0 port, a micro USB port, and a micro HDMI output.
The specs on these are nothing short of amazing, leading Forrest to proclaim they "seem more like powerful mini-laptops or Chromebooks." They'll ship with an Intel 2.4 GHz quad core processor, 4 GB RAM and 64 GB storage, with a 128 GB option.
There's no firm date yet on when MJ will be ready for preorders; evidently its only waiting to get a website operational on which orders can be placed. Yesterday the company posted on its Facebook page that they're hoping that will happen today.
Stay tuned. It's beginning to look as if tablet users will soon be released from the Android and iOS prison systems.
Help keep FOSS Force strong. If you like this article, become a subscriber.
Christine Hall has been a journalist since 1971. In 2001, she began writing a weekly consumer computer column and started covering Linux and FOSS in 2002 after making the switch to GNU/Linux. Follow her on Twitter: @BrideOfLinux