Way back when, before Google got into the software biz with stuff like Android and Chrome, Firefox cut a deal with the ad-agency-masquerading-as-a-search-engine which probably made Mozilla's browser the most well funded open source project outside of Linux. The deal — simply to make Google the default search engine in Firefox — was a no brainer, not only for Google and Mozilla but also for the browser's user base, as most users would most likely choose Google anyway, since Google then, like today, was overwhelmingly the most used search engine in the solar system.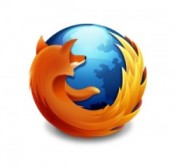 The deal created a river of money flowing into Mozilla's coffers — $138 million in 2011 alone — allowing rapid development of Firefox, proper maintenance of Thunderbird and Bugzilla, and the creation of Firefox OS. Although there was a bit of grumbling from some FOSSers who would've preferred a default search engine that was more respectful of user privacy rights, the deal was generally seen as a good thing for the free and open source community.
But good things don't last forever, unless we're talking about the moon and stars.
For a variety of reasons that nobody outside of Mozilla seems to completely understand, Mozilla ended its relationship with Google late last year to ink a deal with Yahoo. Some pundits are figuring that Yahoo offered better terms and that Mozilla stands to make more money now than before, especially since it's now selling default search on a country-by-country basis instead of carte blanche for the entire planet. Others say the change in affiliation had little to do with money, but was brought about by ideological reasons, basically revolving around Mozilla's Do Not Track system, which Google does not support. Reportedly, as part of the new deal, Yahoo has agreed to abide by Do Not Track requests.
Whether Mozilla receives more income from Yahoo than it did from Google is questionable, even if a majority of Firefox users keep Yahoo instead of flipping the switch to Google search, which is doubtful. Certainly, a recent move by Mozilla might indicate that the new deal with Yahoo isn't as fruitful as the organization had hoped and that it's scrambling to create new revenue streams.
Last year at about the time Mozilla announced it was dropping Google in favor of Yahoo, it announced it would also be displaying advertising in the form of sponsored tiles on blank new tabs. At the time of the announcement, this drew such an uproar from users that Mozilla quickly tabled the plan, which then seemed to be just another of those bad ideas that never happened. Unfortunately, it's back — as we recently learned from Steven J. Vaughn-Nichols on ZDNet:
"…this summer, Mozilla quietly launched Suggested Tiles, the organization's latest commercial ad product. Well, it will be ads. At the moment, Mozilla claims it's not getting paid for them."
Mozilla also claimed that these ads-that-aren't-ads-because-we're-giving-them-away-for-free are also a good thing for users, because they respect their privacy concerns: "Suggested Tiles ensure that user privacy is respected and maintained by using a minimum amount of non-Personally Identifiable Information (PII) data to deliver relevant ads. There is no user modeling, no sharing of data and no unspecified tracking of behavior — the user can actually explicitly see why Tiles is showing certain content."
Not so fast, replied Vaughn-Nichols:
"That said, Firefox does send your browser Mozilla interaction history with the Tiles feature. Once there, your raw data is stored in the system's storage and analysis engine, Disco. The aggregated data is then saved to a data warehouse, Redshift. This data is then used to create high-level aggregate reports for advertisers."
This leaves the public with some pretty narrow choices when it comes to browsers. There's Edge, made by Microsoft which makes it a no go at the gate with many users for security reasons and because…well, it's made by Microsoft. Or there's Chrome, probably the worst offender when it comes to privacy rights, but which at least has the decency to keep its GUI free from obvious advertisements. And now Firefox, long thought to be a champion of user rights, showing the chutzpah to serve up ads in empty browser space.
Obviously, Mozilla is betting on the public's apathy, figuring there'll be some noise for a while before things settle down and get back to normal. Probably the best that that could happen, as far as Mozilla is concerned, would be for Google to follow suit and start displaying ads in Chrome. That's not likely, however. Long ago, Google made the wise decision to keep ads and other clutter off its search engine's home page — and will probably remain true to that philosophy with Chrome.
Meanwhile, there are alternative browsers. Maybe it's time to brush off Midori for a second look.
Help keep FOSS Force strong. If you like this article, become a subscriber.
Christine Hall has been a journalist since 1971. In 2001, she began writing a weekly consumer computer column and started covering Linux and FOSS in 2002 after making the switch to GNU/Linux. Follow her on Twitter: @BrideOfLinux