Over the last week or two, several folks in the wider FOSS realm have taken the Fedora Project to task, mostly if not entirely on social media, for not releasing Fedora 23 on time.
Actually, the release of the next Fedora release is on time — tomorrow, if you want to go over to the Fedora Project site and give it a download — but even if it was released "late," the standard by which a distribution is released on time depends on one thing and one thing only.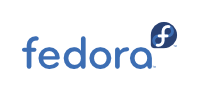 It depends on whether it is ready.
I know this flies in the face of some distributions which are tied to the calendar, like one with a numbering sequence tied to a year, followed by a decimal point, and then by the number of the months of April and October. I also know that being hamstrung by the artificial deadline of a semiannual year/month release cycle leads to some interesting time-crunch phenomena, like releasing on the last day of the month, finding a huge error, and withdrawing it from the public for four hours while the error was fixed.
Debian, of course, gets that the readiness of releases dictate when the release date is, not the other way around. Also, to circumvent any artificial calendar-imposed deadlines, many distros have gone to a "rolling release" — not a bad idea since it allows a more flexible range of development and it avoids the nitpickers saying, "where's your release?"
Further, because rolling releases have become popular with a wide range of distros, many Linux users no longer wait with bated breath like kids in the musical "The Music Man" looking for the Wells Fargo wagon. The improvements to their distro come slowly over time, not instantaneously with a quick reinstall.
To its overwhelming credit, the Fedora Project does everything right from square one: From documentation to community to engineering a free Linux distribution that both brings many new developments to the fore and, yes, serves as a test bed for Red Hat Enterprise Linux. The combination of factors that make Fedora stand out is not a slave to time.
It's something to keep in mind next time they, or any other distro, delay their release to get things right.
Help keep FOSS Force strong. If you like this article, become a subscriber.