Dell has been quite successful recently selling a line of computers preinstalled with GNU/Linux. So much so that the company posted a blog on March 10 extolling the fact that Precision 5510, 3510, 7510 and 7710 mobile workstations are all available worldwide with Ubuntu preinstalled. What's more, the company doesn't hide Linux availability in the fine print or make potential customers find a special page to order from, which had once been its practice. Just go to the page for Precision laptops, find the one you want and tic the Ubuntu Linux option in the Operating System box in the Build My Dell section.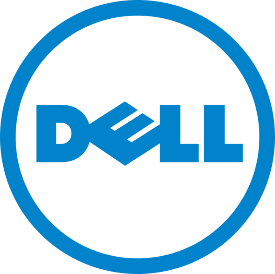 Here's the big surprise, especially for those of you trying to stay on top of the Microsoft tax: Choosing Ubuntu over Windows comes with a $101.50 reduction in price. That's quite a discount — much, much more than I remember back in 2007 when Dell made its first foray into offering Linux.
Dell isn't targeting the everyday consumer with these offerings, but has its sights set on the developer set, which is fair enough given that many Linux users ply their trade in IT. Indeed, as Agam Shah pointed out Friday on CIO, the company sees its Linux line as an opening "for the open-source community to develop tools, drivers and software for laptops, tablets and other emerging form factors."
The Precision line of laptops is upper end, with prices beginning at about $1,000, or a little less than $900 with the Linux discount. Again, that's fair enough, since most developer types make decent money and their computers are the basic tool of their trade. Dell's prices are certainly not out of line. Even though Linux laptops offered by System76 and ZaReason with comparable specs go for about $150 less that Dell's lowest priced Linux model, they come with fewer support options.
But why concentrate solely on the upper end developer market? Now that the technical bugs that might have plagued Dell back in 2007, when it first attempted to market preinstalled desktop Linux, have been worked out, why not expand its Linux offerings to include the entire Dell line? By not doing so, Dell is not only missing an opportunity to possibly make extra cash, but also to further differentiate the company in a positive way from its competition. After all, "Build My Dell," the option that lets consumers make choices about every aspect of a new Dell, has been the backbone of the Dell marketing strategy since day one. Why not extend that strategy to include Ubuntu as a choice across the entire line of Dell consumer products?
The company already has the infrastructure in place to offer operating system choices on its website. It also now has many years experience getting its hardware to work and play well with Ubuntu — and vice versa — and there shouldn't be any trouble getting Canonical on board to help with any niggling little problems that might develop. A $105.50 savings over Windows on a lower-end device might not only push a potential customer into buying a Dell instead of, say, an HP, it might sell more than a few new Dells to folks who'd normally be looking for a used machine at the local flea market.
There would certainly be support issues. The crowd currently buying Ubuntu Precision Dells are both computer and Linux savvy, and most likely don't bother the help desk people with many how-do-I-do-this sort of questions. That would change if Dell were to begin mass marketing lower end machines with an operating system that would be new to most buyers. The solution? Canonical, eager to expand its user base, would probably be more than willing to strike a deal to offer limited tech support to new Ubuntu Dell owners at a reasonable bulk rate.
Unfortunately, as much sense as this might make, it's not likely to happen anytime soon. I'm sure that if someone were to broach the subject to Michael Dell, he'd point to numerous polls and studies commissioned by his bean counters to explain exactly why this is a bad idea. I'm just as certain, however, that several years back accountants and marketing experts thought releasing Chromebooks to compete with Windows laptops was an equally bad idea.