A router designed to ease the use of multiple devices through a virtual private network is the latest hardware project to receive FSF's official blessing.
The people at the Free Software Foundation aren't only working to keep software free and accessible, they're also concerned with hardware freedom as well. We mention this because the FSF announced on Thursday that it's awarded the Respects Your Freedom certification to ThinkPenguin's Free Software Wireless-N Mini Router (TPE-R1100). On a post on the FSF website, Joshua Gay, the foundation's licensing and compliance manager, wrote that the certification has been given to three other ThinkPenguin products, including another router. The certification signifies that the product meets FSF's standards concerning "users' freedom, control over the product, and privacy."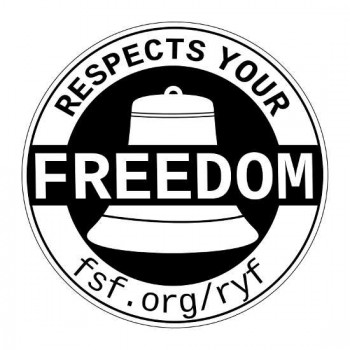 The Free Software Wireless-N Mini Router, which is available on ThinkPenguin's website, is not a stand-alone router, but is meant to be plugged into a system's existing router so that multiple devices can work through a virtual private network without each having to be configured separately. Users are given the option to sign on to a VPN service to which the router is preconfigured at the time of purchase. Purchasing the VPN service is not required, however, and for users who prefer to connect the device to another VPN service, detailed documentation is in the works.
"One of the FSF's short term goals is that we can have at last one RYF certified product for each class of computing device that people use in their day-to-day lives," Gay said. "With this VPN-dedicated mini-router, we now have a way of encouraging people to enhance the security and privacy of each of their wireless-enabled RYF certified devices, which is especially useful for embedded devices not designed to run their own free software VPN client."
The device runs libreCMC, an embedded GNU/Linux operating system, which is also endorsed by the FSF.
More information on RYF certification, including a list of certified products, can be fond on the Respects Your Freedom page of the FSF website.