In this week's installment, our GNU/Linux newbie decides to go all in and take the training wheels off his Linux laptop.
The Linux Gadabout
The more I use Linux, the less I like Windows.
I doubt this will be a shocker — the majority of FOSS Force readers will probably nod their heads knowingly at this point. Additionally, my Mac using friends will smugly point out how they've been trying to steer me away from that Microsoft garbage for years, but Apple's not kept me free from frustration, either. In fairness to all options on the table, I'm sure Linux won't remain blameless as I log more time with it. I'll even allow the possibility that Windows is just the easiest target for my unspent rage as it's been on my radar the longest. But so far, most of the problems I've had with Linux (Ubuntu MATE, in particular) have been hardware related — that is, not the fault of Linux at all.
And before anyone goes asking me why Windows should be considered the go-to guideline for all operating systems and telling me why my view of Linux as simply an alternative to Windows is somehow mistaken, please understand I've said neither of these things. I'm merely pointing out that my experience with Linux is going much more smoothly than I expected it would, and with far fewer headaches than Microsoft's latest offering — Windows 10 — has been giving me. I haven't used every operating system under the sun; I can only report what I've found from my own limited perspective. This is where famed mischief-maker Bart Simpson might direct the thinner-skinned among FOSS Force readership to resist an emergence of bovine sympathies from overtaking their senses.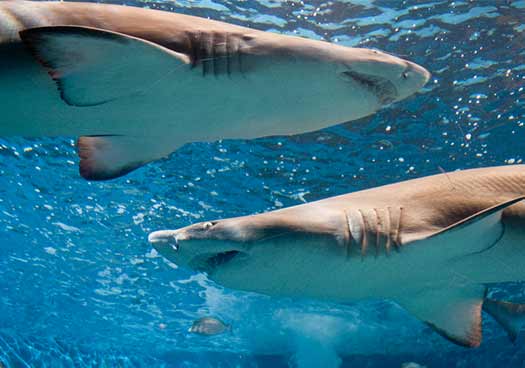 I began dabbling in Linux as a way to resuscitate an ancient Sony Vaio laptop that was otherwise just taking up closet space until I recycled its bits and pieces in a responsible way — preferably one that didn't end in a smoldering Liberian landfill. Impressed with how well Ubuntu MATE worked on this machine better than Windows XP ever had even in its prime, it wasn't long before I tried the same distro on my Lenovo IdeaPad Yoga 13. At first I was hesitant to banish Windows 10 entirely from the IdeaPad and figured setting it up to dual boot would be the prudent option — after all, this is the laptop I use as my work backup when traveling.
But as I ran down the list of dependencies that once would have shackled me to a Windows or OS X machine — MS Office, Adobe Photoshop, and email access to name but a few — I realized there are plenty of cloud-based and open source alternatives available now. I've been using Google Docs, GIMP, and Gmail for years, and hopping between machines isn't the bother it used to be. From the looks of it, I could be running ten different operating systems on ten different machines and have access to everything I need to get the job — just about any job — done. For all the problems the world is facing right now, I'm going to say this is one thing that makes 21st century life a lot more bearable.
Taking a deep breath, I let Ubuntu MATE invade all partitions, devouring any last trace of Windows 10 from the hard drive like the weaker twin in the womb of a sand tiger shark.
I'll be the first to admit that my system may not be 100% FOSS at the moment, but its Linux setup is serving me in ways far superior to how Windows (particularly Windows 10) has been treating me lately. Here are just a few ways I'm finding that Linux serves me better than Windows.
Overall Stability: I may not get the infamous BSOD as much these days, but the random freezes that seize my Windows 10 machine — even after a system reset that seemed the best step toward stability aside from a complete reinstall — make me question the point of even bothering with Microsoft anything, anymore. In contrast, it's rare that anything I've run in Linux gives me enough grief to warrant a program restart — and so far nothing has forced me to reboot from scratch entirely. Which wouldn't even matter so much because…

Boot Time: Linux boots up so quickly! Alarmingly quickly. From decades of using various iterations of Windows and OS X, I took it for granted that a reboot was grounds for making a fresh pot of coffee or repainting the living room. In comparison, my Lenovo IdeaPad Yoga 13 running Ubuntu MATE is up and Wi-Fi connected just fifteen seconds after pressing the power button. I timed it.

Gaming: While it's true a lot of games haven't been streamlined to run natively on Linux, I've been lucky to find that many of my personal favorites will.

For example: I've wanted to play a full game of "Sid Meier's Civilization: Beyond Earth" for ages. The problem? It would crash after two or three turns in Windows 10 — and in search of solutions to this disruption, I've discovered that my situation is far from unique. Applying every fix I could find, from modifying system settings to multiple files, I succeeded in getting the game to run for about a hundred turns before crashing — a drastic improvement, but still far from ideal.

Inspired by an article Ken Starks wrote not long ago, I figured installing the game on my Linux machine from Steam might offer an improved if not perfect experience. What did I have to lose?

Well, as it turns out, I had hours and hours of time to lose, because this game — as addicting as any other in the Civilization series — hasn't crashed once. Not in two or three turns. Not in a hundred. Not in three hundred. It's given me zero hiccups of any kind. I can't say the same of my sleepy human brain as I tried to return to normal life the day after a gaming all-nighter, but people have had worse problems.
I do understand how something that works fine today may not work fine tomorrow, but that holds true for Windows as well. To current Windows users who might be afraid to tinker with Linux, don't let the hype of Windows stability fool you like it fooled me for ages upon ages.
I realize I'm not preaching to the choir here — I'm preaching from the choir. But the more I use Linux on my secondary machine, the more apt I am to use it on my main machine and resign Windows to second-class status in the homestead. I don't see getting rid of Windows altogether at the moment, but my outlook might become even less Microsoft tolerant in the not-too-distant future as I find my Windows reliance loosening thanks to the power of FOSS.
I'm still getting my bearings, and I still have a long way to go, but it's been an easier journey than I was expecting at the beginning. For the most part, it's closer to a gentle walk on a soft beach than a bicycle trip up the Andes.
"Bob" Fogarty was the editor-in-chief at Chris Pirillo's LockerGnome.com for nearly 12 years, and has written for ReadWrite.com and TheArtofCharm.com. He lives in San Diego with his wife and a medium-sized menagerie of beasties great and small. Follow him on Twitter: @Fogarty