It was easy to place the blame on Microsoft in a knee-jerk reaction — and it didn't help that a Lenovo representative placed blame firmly in Redmond's lap. It appears, however, that Microsoft's not involved, and Lenovo's not to blame either.
The news of the day, so far, has been the speculation that machines designed to run the Microsoft's Signature Edition of Windows block GNU/Linux from being installed. The Signature Edition is an edition of preinstalled Windows without any of the third-party junk that typically infests new Windows computers out-of-the-box.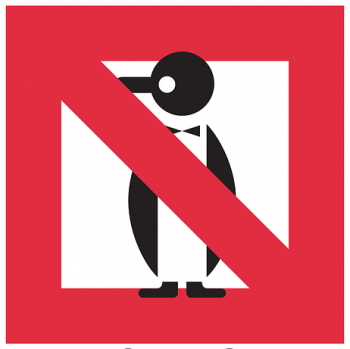 This fear arose, and became a big deal on Reddit, after a Redditor posted, "Warning: Microsoft Signature PC program now requires that you can't run Linux. Lenovo's recent Ultrabooks among affected systems."
The poster had evidently purchased a Yoga 900 ISK2 Ultrabook at Best Buy, and after complaining about the issue on the chain's online review section received a reply from a Lenovo Product Expert which dropped the problem in Microsoft's lap: "This system has a Signature Edition of Windows 10 Home installed. It is locked per our agreement with Microsoft."
[A link to this comment on the Best Buy website which worked as I began writing this article, now redirects to the laptop's product page.]
After this was posted, other reports began to surface indicating that Lenovo's Yoga 900S and Yoga 710S laptops also fail when Linux installations are attempted. In all cases, the failure is because SSD is locked in a proprietary RAID mode unsupported by Linux.
It was easy to jump on the bandwagon and blame Microsoft for this — which many did — because it seems just exactly like something from Redmond's bag of tricks. However, it appears not to be Microsoft's doing at all, and also isn't the fault of Lenovo.
While covering this story for ZDNet, Adrian Kingsley-Hughes reached out to Lenovo about the issue and received the following reply:
"To improve system performance, Lenovo is leading an industry trend of adopting RAID on the SSDs in certain product configurations. Lenovo does not intentionally block customers using other operating systems on its devices and is fully committed to providing Linux certifications and installation guidance on a wide range of products -https://support.lenovo.com/us/en/documents/pd031426. Unsupported models will rely on Linux operating system vendors releasing new kernel and drivers to support features such as RAID on SSD."
In other words, it looks as if the problem is simply that required drivers have not yet made it into Linux. No doubt, now that this brouhaha has erupted, that will be quickly remedied and Linux will soon be installable on the devices affected.
Christine Hall has been a journalist since 1971. In 2001, she began writing a weekly consumer computer column and started covering Linux and FOSS in 2002 after making the switch to GNU/Linux. Follow her on Twitter: @BrideOfLinux