Last week, Red Hat's DeLisa Alexander presented the third annual Women in Open Source Award to Avni Khatri and Jigyasa Grover at Red Hat Summit 2017.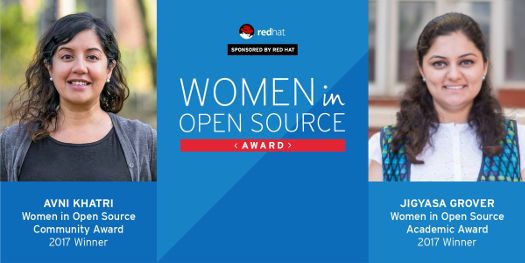 The Screening Room
Red Hat is a company that does many things right, including promoting women in tech. Learn about the two winners of this year's Women in Open Source Award, announced at the Red Hat Summit conference in Boston last week.
For the past 10 years, Phil has been working at a public library in the Washington D.C.-area, helping youth and adults use the 28 public Linux stations the library offers seven days a week. He also writes for MAKE magazine, Opensource.com and TechSoup Libraries. Suggest videos by contacting Phil on Twitter or at pshapiro@his.com.