Do you have any traffic tickets you neglected to pay? You know, the kind that eventually turn into bench warrants and cause you to be super careful when you drive, lest you get pulled over for yet another minor infraction and end up handcuffed in the back of a squad car, on your way to spend a few hours in the local hoosegow until your significant other shows up with bail? If so, don't worry. As long as you manage to not get pulled over, you're still reasonably safe. But the time is rapidly coming when just walking down the street minding your own business might cause a squad car to be dispatched to pick you up to make sure you pay your fine, thanks to our old buddy, facial recognition.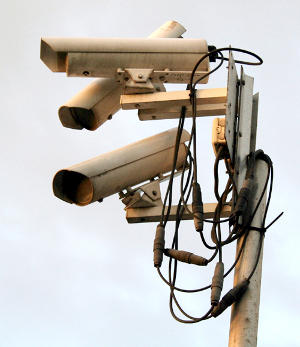 I know this is old news and it seems like implementation of the technology in such manner is years away — but I think it's coming quicker than we think. Some may even think this to be no big deal. After all, what's wrong with the fuzz having the ability to pick lawbreakers out of downtown pedestrian traffic or while on a jaunt across the parking lot to Office Depot at a local strip mall? Wouldn't that include the ability to get dangerous violent criminals off the street?
Well, yes. But this old hippie still doesn't like it. During my life I've seen too many instances where the police overzealously abuse a new technology they've embraced. Think tasers or pepper spray — or swat teams for that matter. Do a Google to get an idea of how many unarmed citizens have been dispatched to their graves through the wrongful use of tasers or pepper spray — although the investigation of these incidents rarely find fault with the officer who did the dispatching.
Christine Hall has been a journalist since 1971. In 2001, she began writing a weekly consumer computer column and started covering Linux and FOSS in 2002 after making the switch to GNU/Linux. Follow her on Twitter: @BrideOfLinux