Kim Dotcom vows to again rise from the ashes with a new online storage site, this one free and open source, built on donations, and nonprofit. Funny thing is, most of us didn't know he needed to again play Phoenix.
Back in the early days of the 21st century, Dotcom seemed to have overcome his checkered past and to have developed the Midas touch with the popular online storage site Megaupload. Like Midas, however, he was to discover that gold is an overrated commodity, the ownership of which often creates as many problems as it solves. For one thing, you can't eat it. For another, lots of people want to take it from you.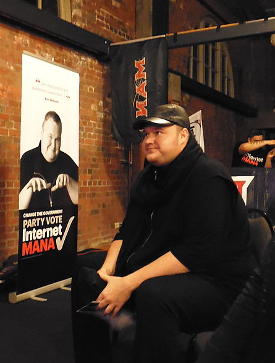 Megaupload turned out to be an albatross that continues to curse him. In 2012, the U.S. Department of Justice brought the site down, claiming criminal copyright infringement. Dotcom, who claims innocence, has been holed up in New Zealand fighting U.S. extradition efforts ever since, and spending big bucks doing so. In January, 2013, he launched a rebranded version of the cloud storage business under the name Mega, which he claimed to be more secure due to encryption, and things seemed to be going swimmingly for him.
Christine Hall has been a journalist since 1971. In 2001, she began writing a weekly consumer computer column and started covering Linux and FOSS in 2002 after making the switch to GNU/Linux. Follow her on Twitter: @BrideOfLinux