What started off as a quest to evaluate FOSS money management apps ended up revealing an issue with PayPal that plagues even highly funded proprietary money management programs running on that other operating system.
This is both a review and a complaint, which often seems to go hand in hand in the tech world.
I've been looking for a financial management app recently. Since I closed a bricks and mortar store back in 2012 — after eight years it became yet another victim of the 2007 recession — I've been letting my business and personal bank accounts, along with my PayPal account, sort themselves out separately. Business has improved a bit recently, and the time has come to once again put all of my accounting eggs in the same basket, so to speak.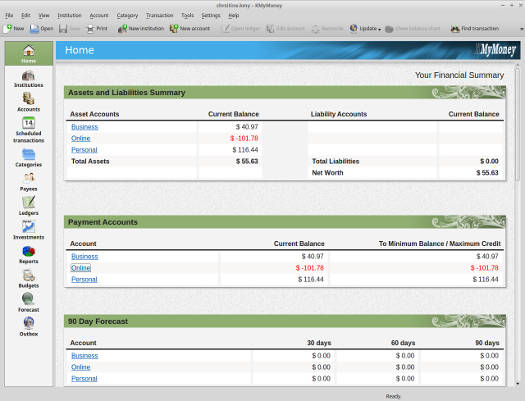 My plan was supposed to be easy, but you know what they say about well laid plans.
Christine Hall has been a journalist since 1971. In 2001, she began writing a weekly consumer computer column and started covering Linux and FOSS in 2002 after making the switch to GNU/Linux. Follow her on Twitter: @BrideOfLinux