The Raspberry Pi Report
As with many Linux distros, perhaps the biggest strength of the Pi is the community that surrounds it.
One of the biggest questions I get asked is "why would I want to use a Raspberry Pi over Device X?" Almost always, the other device has a better processor, more USB ports or something else that should make the answer to choose Device X over the Pi.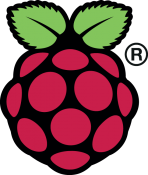 I'm not going to argue that the Raspberry Pi should always be the device of choice for every situation. Sometimes it just doesn't cut it and using it in a given situation will cause more work than necessary. Whenever I am asked the above question, I usually get the details of what the person is intending to do, and then talk about the pros and cons of the Raspberry Pi for that use. One of the things I always remind the person is that no matter how good Device X might be, you need to consider the community behind the device. In my opinion, a constantly growing supportive community is what the Pi offers over all other devices.
In addition to hosting a Raspberry Pi meetup in Washington D.C., Isaac Carter is a co-host on mintCast. He's also a software engineer who enjoys working with Java, JavaScript, and GNU/Linux. When he's not coding, you can find him reading on any number of subjects or on the golf course.