The Heart of Linux
The lead developer of a new text-to-speech app based on MaryTTS talks about what's been done and what remains to do.
It's been a while now since we talked about creating a front end GUI to the open source text-to-speech program, MaryTTS. I have a personal stake in this, as I lost my larynx, and thus my voice, due to throat cancer.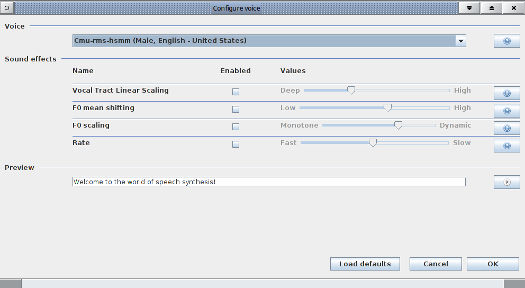 The state of text-to-speech software in the Linuxsphere is horrible. Don't get me wrong, the software is out there and much of it is fairly good. Where we fall down is that it requires using the command line to get much of it to work. Often TTS software in Linux comes in parts and pieces that have to be assembled in order to get it to work, and the terminal is where most of that work needs to be done.
Ken Starks is the founder of the Helios Project and Reglue, which for 20 years provided refurbished older computers running Linux to disadvantaged school kids, as well as providing digital help for senior citizens, in the Austin, Texas area. He was a columnist for FOSS Force from 2013-2016, and remains part of our family. Follow him on Twitter: @Reglue