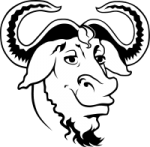 I always got the GNU/Linux thing. I had to.
If I was the type to have heroes, Richard Stallman would be near the top of my list, not far below John Lennon and Abbie Hoffman, and way out ahead of Tom Hayden or the several-times-over reinvented Bob Dylan, though the freewheeling Bob Dylan who took it down Highway 61 will always be near the top of the list.
But I digress. I was talking about RMS and GNU/Linux.
RMS is [...]
Continue reading GNU/Linux Is Important After All