We can be a quarrelsome people. We can. All of us. Millions of us.
Millions of people, representing different cultures, languages, religions and political or moral belief structures. But somehow we pull it off — this whole "Linux thing." From where I stand, this cohesion may well be noted by people hundreds of years from now as a model of cooperation.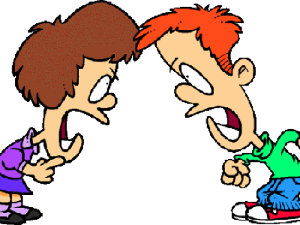 Yeah, that's a stretch but work with me here.
To press the point just a bit more, there are times when I sit back in amazement when considering what we have accomplished to this point. And indeed, we are taking part in a history changing endeavor.
Dethroning a king can be messy.
However, at the micro level…the place where we stand face to face…I don't think many of us see the macro, the historical value of what it is we do. It's difficult to see the whole ship when you are painting it from two feet away.
Which is leading up to this…
Who she is isn't important, but the discussion became heated. In the best interest of everyone around, we broke it off. No winner, no loser, and the whole point was lost in the process. However, that small slice of time stuck in the back of my mind. It was about how we communicate with each other. And this isn't a singular thing within the Linux Community, but it shines some light on the silly little things that we allow to grow into the beast we can no longer control.
The whole thing started with one small question: "How can anyone use that bloated system?" She was referring to the Mint KDE respin Randy Noseworthy built for Reglue. To be fair, it isn't exactly a lady's dainty size five footprint.
I had been showing her around the system on my laptop, noting the impressive number of educational games and applications that are included. Obviously, she wasn't impressed. She went on to argue that less is more, that all those applications were choking the machine and blocking it from it's real potential.
I stood silent, allowing her to finish her point. And the point to her point was at all levels, pointless. What use is a computer if it doesn't have the tools you need?…Really? Bloat? So you have a computer that is sleek and fast. Big deal. If you hesitate to install the software you need in order to be productive…well…
I'm not sure how to address that.
Possessing a tool you never use to its potential is to me, well…a strange mindset. But if your computer is only for browsing and the occasional banking session, then yeah…I can understand. To you, the system I showed you would indeed seem bloated. However, to harangue someone for a bloated computer when everything on it is work or entertainment related… There's something broken in that thought process. To me, it's just a bit disturbing.
No matter how simply or eloquently I said it, she was unable to grasp what I was trying to get across. First off, her use of the term "bloated" is a term I have heard often over the years, relating to Linux systems. It can be interpreted as an indictment of sorts. A finger pointing to something egregious. It denotes something or someone being wasteful of resources, and ultimately it is a bad thing.
Eventually, things got out of hand and it was time to mount up and head for the nearest exit, which I did with haste. Oh, but let's not stop there…
When in Cambridge for the LibrePlanet 2015 event, I was approached by someone I have known professionally for several years. He pulled me aside to give me some unsolicited but appreciated advice.
"You're in Stallman's stalking grounds, Ken. Make sure your first mention of Linux is GNU/Linux. People in this audience will hold you to that."
And yeah…that makes sense. We've been over this a lot on the Blog of Helios. The level of volume in this discourse rose to jet turbine roar at times. It got ugly and I was forced to spend time, often over an hour, deleting the nasty and sometimes threatening tones. When those comments were still being submitted for approval a year later, I just deleted the entire article.
I don't know Richard Stallman, and I often disagree with some of his doctrine. I don't think he could ever foresee how volatile this subject would get. And yes, I will give GNU its due. Stallman changed computing and software history. Ultimately, he changed the way the world would write, understand and share software. My habit of referring to GNU/Linux as just Linux has nothing to do with the politics or interworking of what we do. It boils down to one thing:
If you present someone to the Linux world as GNU/Linux, you spend the next fifteen minutes trying to explain GNU. It's difficult to explain in just a few minutes, it's difficult to pronounce and it confuses the new Linux user. However, I make it a practice to bookmark websites that explain what GNU is and why it's critical to Linux, and I tell people why it's important to read about the subject when they have time.
The vitriol that some Linux/GNU/Linux battles brought forth was far-reaching in effect, not to mention being completely contrary to what and who we, as a community, are trying to accomplish. But as my friend and cohort Larry Cafiero stated so simply and eloquently a few years back…
"Drop it, we've lost that war. Let's move on."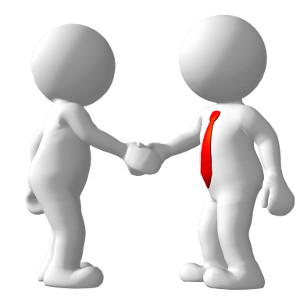 I paraphrase. If I got the words slightly wrong, the meaning he was trying to convey is there. The more we argue about the little, goofy stuff, the less attention we pay to the big stuff. In the end, it's about moving forward. I suppose we need to remind ourselves from time to time…
There are people who will eventually, and in vastly different ways, need our help, just as it recently happened across the street from me. Someone had a computer so crammed with malware and tool bars that it took almost three minutes between a mouse click and the result of that mouse click to occur.
An hour spent retrieving important files, twenty minutes to install Linux and fifteen minutes showing him how his new system works was all it took. The only time he comes over to see me now is when he doesn't understand some little thing or another. The one thing I am most certainly happy about is that he didn't go looking in the forums for his answer. At times, it can get ugly in there.
You can help FOSS Force grow our coverage by making a contribution during our May Pledge Drive. If you enjoyed this article, please help us by making a contribution. Get all of the details on our Indiegogo campaign page.
Ken Starks is the founder of the Helios Project and Reglue, which for 20 years provided refurbished older computers running Linux to disadvantaged school kids, as well as providing digital help for senior citizens, in the Austin, Texas area. He was a columnist for FOSS Force from 2013-2016, and remains part of our family. Follow him on Twitter: @Reglue