I've been kicking an idea around for a while now. I deemed it important enough to keep a notebook, a place where I could jot down my ideas and questions…maybe a profound revelation or two. I've collected ideas and thoughts concerning this topic from folks like Jim Zemlin, Dana Blankenhorn and Tom Adelstein. And while some conversations took place a while back, the input is no less valuable.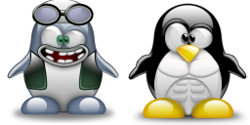 I've spent a good deal of time, as well, kicking this around with my partner-in-ink Larry Cafiero. And some of the things I've taken away were not gotten face-to-face: Folks like Steven Vaughan-Nichols and Matt Hartley have discussed it through their preferred media in one way or another.
So what's this big, important topic?
It boils down to to this: Are you hot…or not?
I've spent the last decade introducing people to Linux. These weren't "here-this-is-a-live-Linux-CD-figure-it-out-yourself-and-good-luck" encounters. We're talking face-to-face interactions, and often those interactions took place for more than an hour. Sometimes in two or three sessions. I've had a chance to see and hear people's wide range of first reactions to Linux on the desktop, and there is no way to misinterpret those reactions:
Linux on the desktop will often float or sink just from the way it appears to the beholder in the first minute.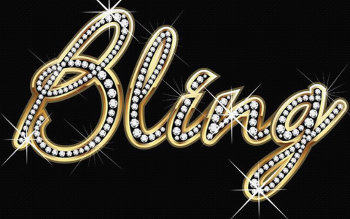 So okay, many of you couldn't care less if Linux on the desktop ever sees the light of day on a wide scale. It works for you and that's pretty much all you care about. And that's fine. I don't have any reason, or really any right, to try to sway your opinion. But there are those of us who do care, who are legitimately looking for a way to get people to understand the rights and the choices they have when it comes to using a computer.
So what constitutes whether an operating system makes a good impression in the first minute of exposure?
It's the bling baby…it's the bling.
Of course there are LOB to take into consideration. That's "levels of bling" for you playing along at home.
I realize that an older Pentium 4 with 1 gig of RAM isn't gonna spin and shine, bringing out the wow factor right away, but there are most certainly ways to make it better than a dull wallpaper and dreary decorations from Windows 2000. And I will say this again…to many of you this won't made a bit of difference. But to those of us who introduce Linux to people who have a real interest in using something other than the buggy, crash-prone Windows system? There are a number of things we can do straight out of the gate to get the new Linux user's attention quickly and in a positive way.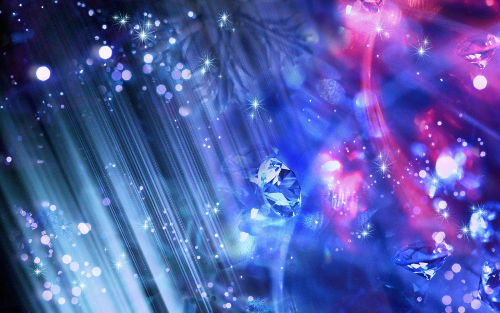 So what's your bling factor? What kind of bling attracts you?
Leave me your thoughts below. Next week, we are going to to do some side by side comparisons. Comparisons between one Linux system and another. What catches the eye and what doesn't. Or even worse, what gets scratched off the list immediately. I'm not out to hurt anyone's feelings or downplay the work people put into their distros. So much of this is subjective…in the eye of the beholder and all that. We're going to take a look and see what can be done to make that first 60 seconds a positive factor when new-to-Linux folks decide whether they care to explore this Linux thing or not.
We'll take a look at the good, the bad and the, uh…not so attractive, and see what changes we can suggest to those who choose to listen. See you then…
We need you to help us make FOSS Force even better. If you enjoyed this article, please visit our IndieGoGo page and make a small contribution to our fundraising campaign. Every little bit helps.