FOSS Week in Review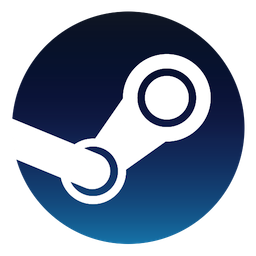 First things first: When the sun comes up on a sleepy little town down around San Antone, it'll mark the start of Texas Linux Fest, the sixth annual two-day Linux/FOSS hoedown deep in the heart of the Lone Star State, this year about halfway between Austin and San Antonio. Lots of great speakers with lots of great sponsors give this show a more local feel than the one earlier this week in the Pacific Northwest, so if you're in the neighborhood, you should give the fest a visit.
Speaking of the gathering in Seattle that kicked off the week — it was the Linux Foundation's LinuxCon North America, of course — you may have heard many interesting news items coming out of the gathering. Probably the week's best coverage of overall developments comes in the form of dispatches from OpenSource.com's Rikki Endsley, who outlined developments on Day 1, Day 2, and Day 3, and who gave in Seattle one of the best talks, based on her OSCON Ignite talk, in the history of…well, Linux and FOSS.
Mama, don't let your babies grow up to be rock star developers. Indeed.
But between the Seattle-to-San-Marcos express this week, there were other developments in the FOSS realm as well. Like…
Another Day, Another Fest: As if you weren't "fested" out already, "early-bird pricing" for All Things Open in October in Raleigh ends next week, as the linked newsletter says. At the strike of midnight on Aug. 25 — a minute after the Aug. 25 at 11:59 pm EDT deadline — the ticket prices go up to $149 from the early-bird $99. All Things Open will be at the Raleigh Convention Center in Raleigh, N.C., on Oct. 19-20.
Steam Rising to Linux Gaming Occasion: Gameranx reported this week that Steam has 1,400 Linux titles ready to go two months before the hardware's launch. "In less than a month, Linux has seen the number of compatible games rise from 1,300 to 1,400 games," the article states. "Among the recent editions are Shadow of Mordor, DiRT Showdown, Terraria, and Don't Be Patchman, the first Steam game that launched on Linux first." Although Steam's total market share also remains low at 1 percent, the article also says, "this promises to change when Valve finally launches their Linux based Steam Machines this coming October." We'll have to keep an eye on this one.
He's Leaving, But He's Not: Red Hat's Thomas Cameron — who you may know as the guy who has three or four talks at every Linux expo you attend (not a knock, as they're all good) — made this surprising admission on a Facebook post earlier this week: "It's a bitter-sweet day today. After ten years as a Solutions Architect in the central region at Red Hat, I am leaving the job effective September 1st."
The collective rumble you heard was the sound of thousands of jaws hitting the floor simultaneously. Cameron leaving Red Hat? Inconceivable! Yet he admits later he's staying on at Red Hat in a different capacity: "I'm very excited to announce, though, that I will be the Global Solutions Architect Leader in the Global Partner & Technology Enablement (GP&TE) organization at Red Hat, reporting to Rachel Cassidy."
You can see Thomas speak at Texas Linux Fest this weekend, naturally. In addition, a new generation of Camerons will be at work at Texas Linux Fest as well — daughter Nicole Cameron will be part of the volunteer staff at the fest. Congratulations, Thomas!
Quick Takes: From the why-would-anyone-want-to-do-that desk, Linux Mint lead developer Clement Lefebvre gave his imprimatur to a developer who came up with CinnXP, according to a post in the Linux Mint development page Segfault. "Making my computer look like Windows XP isn't exactly my thing, but I'm quite impressed with the quality of that theme," Lefebvre writes. Okay…Not exactly FOSS, but still important: Steven J. Vaughn-Nichols, writing from LinuxCon, has a piece on Bruce Schneier's talk via Google on security, saying that the cyberwar arms race is already on. Pretty ominous stuff there and definitely worth a read…FreeBSD 10.2 is now out of the starting blocks, complete with GNOME and KDE desktops, according to an article this week in Softpedia. One of the advantages of FreeBSD over most Linux distros is the range of architectures available, like PowerPC and SPARC64 for those of you with those old Sun Ultra boxes. Go ahead and get it here, if you're up for it.
See you Wednesday.
Help keep FOSS Force strong. If you like this article, become a subscriber.