Larry the BSD Guy
I have to confess that I am still tying up loose ends from SCALE14X — the expo doesn't end when the doors close for those of us who work the show. However, one interesting development popped up on my BSD radar this week that bears mentioning.
Ed Maste gives a detailed report on it in the FreeBSD Foundation's newsletter, reporting that Bjoern Zeeb gets the nod for a project grant "to finalize and integrate the work done to make the VIMAGE network stack virtualization production ready."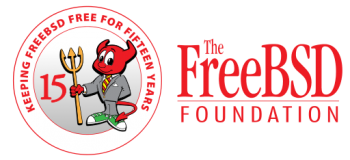 You might argue that this lacks a certain "stop the presses" quality, news-wise, and you could make a convincing case. However, it's the behind-the-scenes, working-in-the-background projects like this that make the larger operating system work in a stellar manner, and for that reason its importance should not be discounted.
But I digress.
So what is VIMAGE?
"The VIMAGE project builds upon FreeBSD's jail lightweight virtualization mechanism," Maste explains in the newsletter. "The initial VIMAGE work was supported by NLNet and the FreeBSD Foundation, and has been available as a kernel compile-time option for some time. Unfortunately, a number of stability and reliability issues have prevented the project from enabling VIMAGE in the default GENERIC kernel."
The project is scheduled to be completed by March.
It is also worth noting that the FreeBSD newsletter gives its own detailed wrap-up of SCALE 14X which is worth a read at the link above.
Apologies again for the brevity of this article and, as I reach for the oxygen, I'll see you next week.
We're currently in the midst of our 2016 Indiegogo fundraising drive. Your support is crucial. Won't you please visit our fundraising page and make a contribution to support FOSS Force?