Larry the BSD Guy
Sometimes you have to quit cleaning your code long enough to clean your room. The people at the FreeBSD Foundation have already been doing some spring cleaning. They've even called the decorator.
Drumroll, maestro…
There's a new look at the FreeBSD Foundation, with a new logo and website. The changes are intended to highlight "the ongoing evolution of the Foundation identity and ability to better serve the FreeBSD Project," according to the post announcing the changes.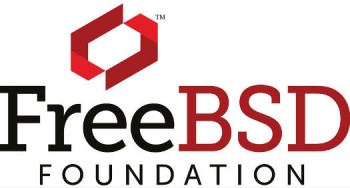 "Our new logo was designed to not only reflect the established and professional nature of our organization, but also to represent the link between the Project and the Foundation, and our commitment to community, collaboration, and the advancement of FreeBSD," the announcement continues.
The launch on Wednesday marked the end of Phase I of the FreeBSD Foundation's Website Development Project, and the foundation asks you to stay tuned for further developments.
The foundation is also updating all marketing literature and stationery with the new logo, with the new logo guidelines being available soon. The foundation asks that if you have used the FreeBSD Foundation logo in the in your materials, "please assist us in updating them."
To give them a hand in the update, contact the marketing department at marketing@freebsdfoundation.org to get the new artwork.
Also, the new logo does not mean that the Beastie-in-a-business-suit mascot is now on the unemployment line. Far from it. "[Y]ou'll still see him make an appearance on occasion. However, as the Foundation's reach and objectives continue to expand, we must ensure our identity reflects who we are today, and where we are going in the future."
Nice work, FreeBSD Foundation!
See you next week.