Have you been trying to put your finger on exactly what it is you don't like about Android and iOS? Maybe this will help.
I've finally defined what it is I don't like about Android — or about any mobile device for that matter. I've grappled with this issue for several years, boiling my dislike of Google's operating system down to "it's always trying to sell something." But that wasn't quite it, and I knew it. The selling thing is a symptom, not the disease, so to speak.
Then, one day last week I finally had my aha! moment and realized precisely what it is I don't like about mobile devices. I was reading a pretty good article by Steven J. Vaughan-Nichols, his take on the death of computing as many of us know it, when I came across a line that was basically meant as an aside, and suddenly I understood why I don't like Android or iOS and never will.
"Instead of PCs, we have smartphones, which aren't really all that smart if you want to do more than consume data."
With that line came clarity. I could suddenly put my finger on why I can't understand why my roommate spends hours on her Nexus 7, but hardly ever opens the lid on her really nice laptop. The later might compel her to do something thoughtful, while the former allows her to thoughtlessly while away the hours, which might be why I can't spend five minutes on a tablet or phone without laying it aside. I bore easily unless I'm actively involved.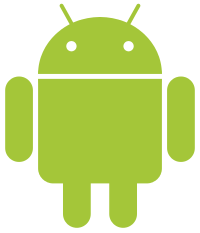 Smart phones and tablets are all about passive consumption, which is the same complaint many voiced about television back when the TV set was the dominate in-home technology of the day. In that sense, mobile devices are like television on steroids. They're used to watch videos on Netflix and YouTube, to peruse social sites, maybe check email and to go on passive shopping trips without even having to get off the couch.
About the only thing that's created on mobile devices are photographs, which might explain the tendency people have to take pictures of absolutely everything instead of actually enjoying the moment. Don't believe me? The next time you go to a rock concert, notice how many in the audience are busy taking pictures to post on Facebook instead of enjoying the show.
Back in the days before there was an Internet, I spent about as much time on my computer as I do today, which is a lot. Without email and without Facebook, Twitter or YouTube, I was still more than able to find uses for it. I spent hours writing essays for myself, articles for newspapers and letters to friends and relatives to be sent by what was not yet known as snail mail. Yes, I wasted some time letting the computer passively entertain me, as even then there was solitaire and minesweeper.
These days I still use computers mostly to create. Mainly I write, but I also play around with making music (I'm not good at it) and creating videos (I show promise, but I'm not there yet). Indeed, like everyone else, I waste plenty of time visiting with friends on Facebook and taking stupid online quizzes, but I doubt I'd use computers at all if the consumption of media was all they had to offer.
And that's the trouble with Android. The fact that it's always trying to sell something is merely its intended purpose and how it pays Google to keep it healthy.