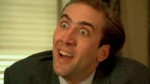 The Best of Ken Starks
My Dad's side of the family was an amazing mix of loggers. lawyers, bank robbers, bankers, cattle rustlers, ranchers, soldiers, policemen and Gypsies.
No, really…I'm talking real Gypsies.
In some parts of Europe they are referred to as "travelers." Today, many have been assimilated into the various ambient populations and cultures, but many have not.
My uncle Emil claimed to be of the Romnichel clan. He maintained his wandering ways […]
Continue reading Desktop Search: KDE's Crazy Uncle