The FOSS Force Interview
Back in June I had the opportunity to meet Deb Nicholson, a person who is well known to people who frequent open source and Linux conferences.
I was dog tired, having had only about four hours sleep. I'd gotten up at about five in the morning, much earlier than I think is civilized, in order to make it to Charlotte in time for the opening ceremonies at the SouthEast LinuxFest (SELF). I'd allowed for traffic jams in the morning rush hour traffic that didn't happen and so arrived early enough to have time to try to catch a nap on an inviting and empty couch I found in the vendor hallway that turned out to be part of the booth space for Internet Systems Consortium.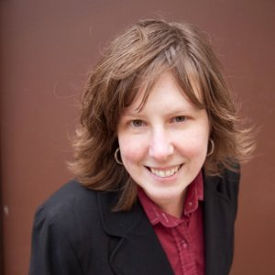 Luckily for me, Chuck Aurora, who had driven up from Mississippi with his family to maintain the booth and try to grab a few contacts, was generous when he arrived with his teenage daughter in tow, and wasn't perturbed that I'd mistaken his booth for a public rest area. I didn't need to get up and find someplace else to sleep, he said, exhibiting the southern hospitality I'd been told to expect at SELF. I was free to go ahead and nap if I could.
Christine Hall has been a journalist since 1971. In 2001, she began writing a weekly consumer computer column and started covering Linux and FOSS in 2002 after making the switch to GNU/Linux. Follow her on Twitter: @BrideOfLinux