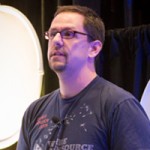 There is more to open source than software, hardware and the Creative Commons. Open source can also be seen as a guide for living life that is based on principles that go back to antiquity. Openness and sharing aren't only for computers, electronics and creative writing.
Jason Hibbets is working to convince local governments to adapt open source ideas in their day to day operations. His book, "The Foundation for an Open Source City," attempts [...]
Continue reading Is Your City Open Source?