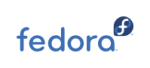 So let's see how this flies in the wide world of FOSS….
Stephen Smoogen blogs recently that he's pitching a proposal for a 64-bit only Fedora starting with Fedora 23 — that's not the next one, but the one after that; maybe Fedora 24, if it is not possible by Fedora 23.
For those of you keeping score at home, Smoogen is a long-time Fedora contributor who now serves on Fedora's EPEL Steering Committee. And […]
Continue reading Fedora 23: 64-bit Only?